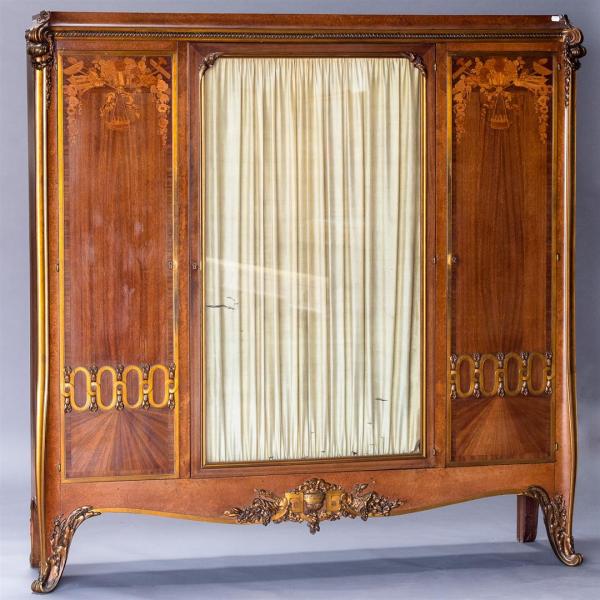 Philocale auctioneer in Orleans (France) in collaboration with our experts specialized in free valuation and free appraisal will auction an important French Transition style marquetry cabinet by Mercier Freres in Paris, circa 1900, auction on Saturday 10th November at chateau de La Fontaine, Olivet.
Vitrine en placage d'acajou dans des encadrements de loupe de noyer marqueté de trophées au panier fleuri et instruments de musique. Elle ouvre par trois vantaux, le médian foncé de glace. Pieds antérieurs cambrés. Importante garniture de bronzes ciselés et dorés telle que chutes feuillagées, sabots, tablier, frises d'entrelacs, écoinçons et baguettes d'encadrements.
Plaque signée Mercier Frères, 100 faubourg Saint Antoine Paris.
Style Transition Louis XV-Louis XVI, début XXe siècle.
H. 179cm L. 177cm P. 43cm
Légers accidents
Estimate: 1,500/2,500 euros

Send this article to a friend