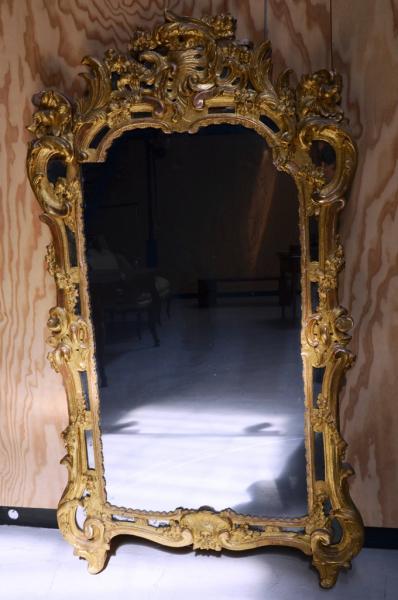 Sophie Himbaut auction house, in Orleans, in collaboration with our experts specialized in free valuation and free appraisal sold at auction a French Louis XV style carved and giltwood mirror, Friday 16th October in Aix-en-Provence.
Miroir à parecloses en bois mouluré, stuqué et redoré à décor de coquille, concrétions marines, festons, chutes de fleurs, acanthes, enroulements et grenades.
Style Louis XV.
(Accidents et usures).
167 x 93 cm.
Estimate: 400/600 euros
Sold for 1,100 euros

Send this article to a friend