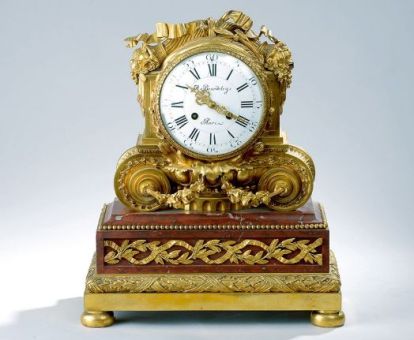 Sunday, February 9 SVV Guillaume Le Floc'h, assisted by our Cabinet of expertise for furniture and works of art, will auction old masters, modern and contemporary paintings, furniture and works of art from the XVII, XVIII and nineteenth centuries as well as ceramics.
Lot 44 is an oil on canvas entitled "Electra" executed by Georges Mathieu (1921-2012). This painting is signed and dated 70 on the lower right and titled on the back of the canvas. With two small recesses and rubbings, this canvas is expected between 25 and 35,000 Euro.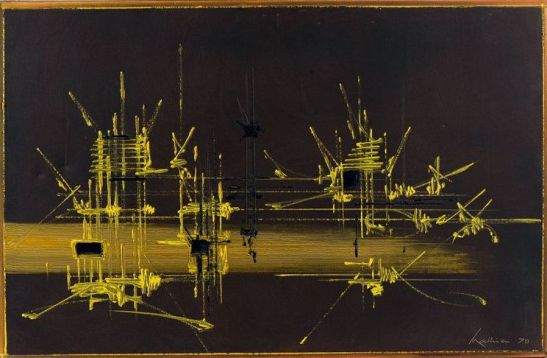 Lot 79 is a prototype iron sculpture titled "Design of Intention" executed by the famous Chilean artist Roberto Matta (1911-2002). Painter, sculptor, Matta was a member of the surrealist movement. Donated by the artist to the stepfather of the seller, our sculpture is expected between 6,000 and 8,000 Euro.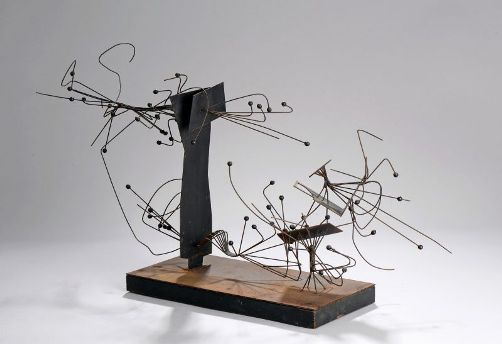 After contemporary art, we turn to China, with lot 112. It is a rare vase baluster in white nephrite stained rust carved in low relief of flowers and pines. The neck is decorated with two handles in the form of chimera with rings. This vase dating from the eighteenth century is estimated at between 20 and 30,000 Euro despite the lack of its cover.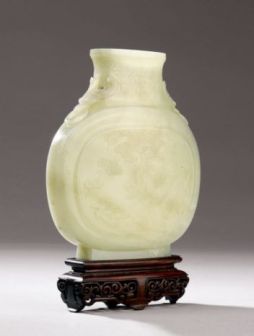 Finish our selection with two French works of art from the late nineteenth century.
Lot 216 is an exceptional clock in ormolu and marble. The black and white circular enamel dial with roman and Arabs numbers is signed "A. Beurdeley / Paris". The movement is signed "S. Marti et Cie ". Made in Paris, c.1889 by Alfred-Louis-Emmanuel (Alfred II) Beurdeley (1847-1919), our clock is expected between 4 and 6,000 Euro. Note that a similar clock is kept in the Study of the Emperor Napoleon III the Château de Fontainebleau. Main image.
Lot 220 is a rare pair of bronze candlesticks with brown patina and leaves decoration. Our pair of lamps is signed by Barye. The latter is especially known for its animal bronzes but also executed a few items of furniture such as candlesticks. The pair is estimated between 2 and 3,000 Euro.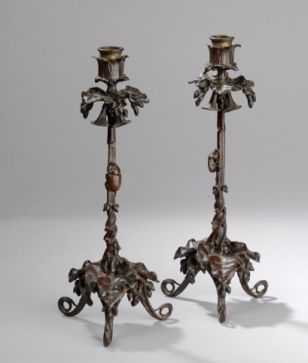 Do not worry, the sale also includes a large number of lots, estimated between 100 and 1,500 Euro. Do not hesitate to consult the online catalogue.
Informations:
Where: hôtel des Ventes de Saint-Cloud - 1ter boulevard de la République – 92210 Saint-Cloud.
When: Sunday 9 February 2014 from 14h30.
Viewing: Friday 7 February and Saturday 8 February 2014 from 11h to 18h and Sunday 9 from 11h to 12h.
Online catalogue: CATALOGUE

Send this article to a friend