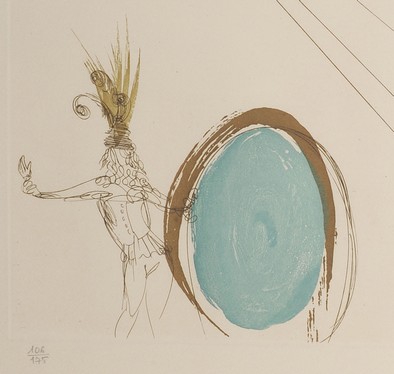 The 4th December, Guillaume Le Floch auctioneer will open his new saleroom in Saint-Cloud. The inaugural auction will present top lots valued thousands of Euros next to quality paintings, works of art and furniture estimated below 1 000 Euros.
Our fine art specialist gives you his wish list.
New Blood
Some subjects are dearer than some others… such as lot 7, a drawing that will interest doctors and surgeons. Representing a groove in a neoclassical style, it can be linked with works by this artist stored in the Faculty of Medicine of Paris or the Museum Paul Arbaud in Aix en Provence. Estimated € 600 to € 800, it was made ​​in the late eighteenth century by the famous artist from Aix Esprit-Antoine Gibelin.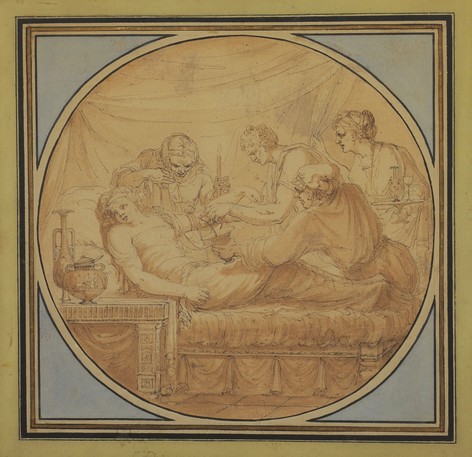 Royal Family
For the same price, you can purchase the portrait of an elegant (lot 13), which could very well be of a close of Louis XIV according to the expert in old paintings, Gerard Auguier. Its wooden frame is carved and gilded. If it sold in a frame sale, it would certainly be estimated at the same price...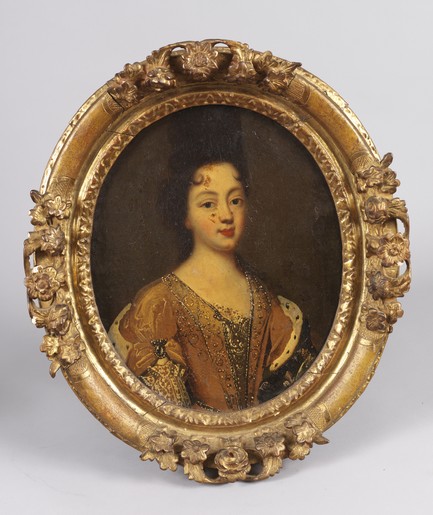 Can not wait for the Summer
On the side of modern and contemporary art, this is an acrylic on canvas (lot 83) that reminds us that summer is far away now. Painted by André Even (1918-1996), the subject is unusual for this artist from Brittany who always preferred countryside landscape to seaside. It is estimated - € 250 / € 350 - for an original work of fine dimensions of one of the last representatives of the School of Pont-Aven.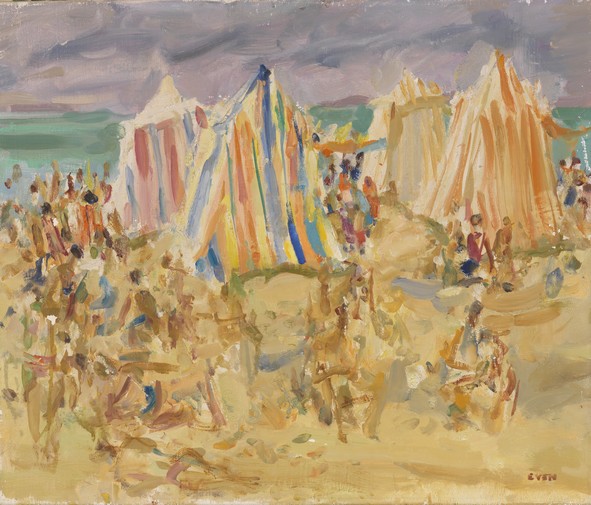 Big name at little price
Its subject and author will always make us dream ... Carousel (lot 93) is a print of a series of six, on the theme of the circus by the master of surrealism, Salvador Dali. Signed by him, it was printed 175 copies and is in perfect condition. Estimated € 200 to € 300, it's a safe bet, and adding the cost of purchase of 23.92%, you will not take a single risk, except to buy a bargain!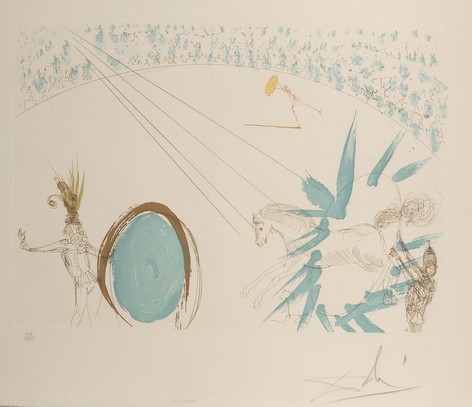 Christmas is soon
(Lot 240)
The pair of candlesticks flanking the large clock forms a perfect balance on your Christmas table. In ormolu, it has a rare feature for a model of Louis XV style: fantasy children playing in the rocks and swirling vines. 60 cm high (which is a sign of quality), the pair is estimated only € 200 to € 300. Two objects that will attract certainly the attention of fans!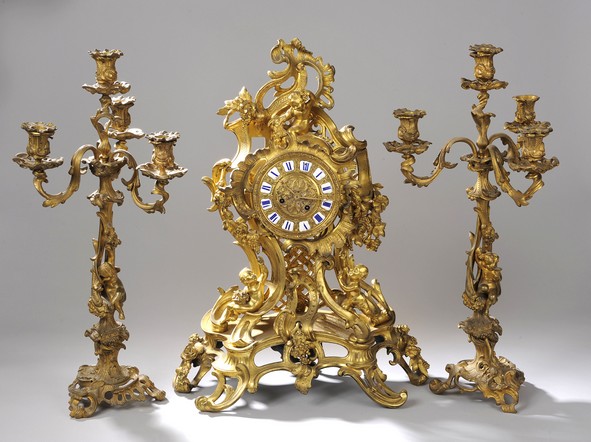 Empire furniture
(Lot 250)
Let's conclude our selection with the antique furniture where prices have never been lower! Estimated € 500 to € 700, a mahogany chest of drawers seems to be more than affordable. Made of quality materials (mahogany and marble top), it has the advantage of being very well proportioned but also to sober to marry perfectly with the interiors of all styles. At that price do not hesitate, buy!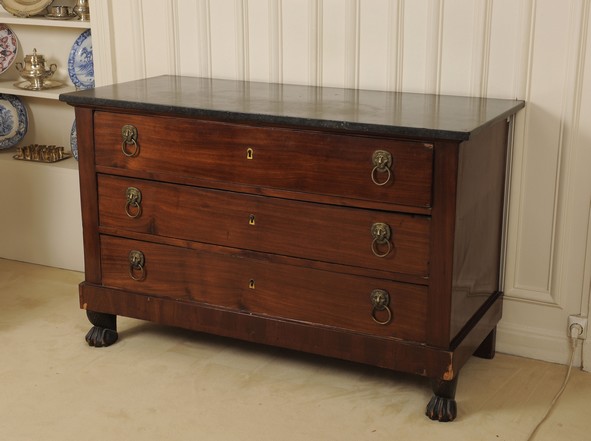 Laurent HACHE
Auction details :
Online Catalogue: Here
Viewing: 2nd and 3rd December from 11 to 18 and Sunday 4th from 11 to 12.
Sale: Sunday 4th December, 14h30.
Location: 1 ter Boulevard de la République 92210 Saint-Cloud.

Send this article to a friend