On the 21st and 24th September will be sold at auction major 20th century ceramics and design furniture by some of the most prestigious artists.
Vallauris dish signed Juliette Derel from 40 euros, a pair of stools by Starck for €30, 70's aluminum wall light by Max Sauze at €200 for the pair, 50's occasional tables by Guariche for less than €300.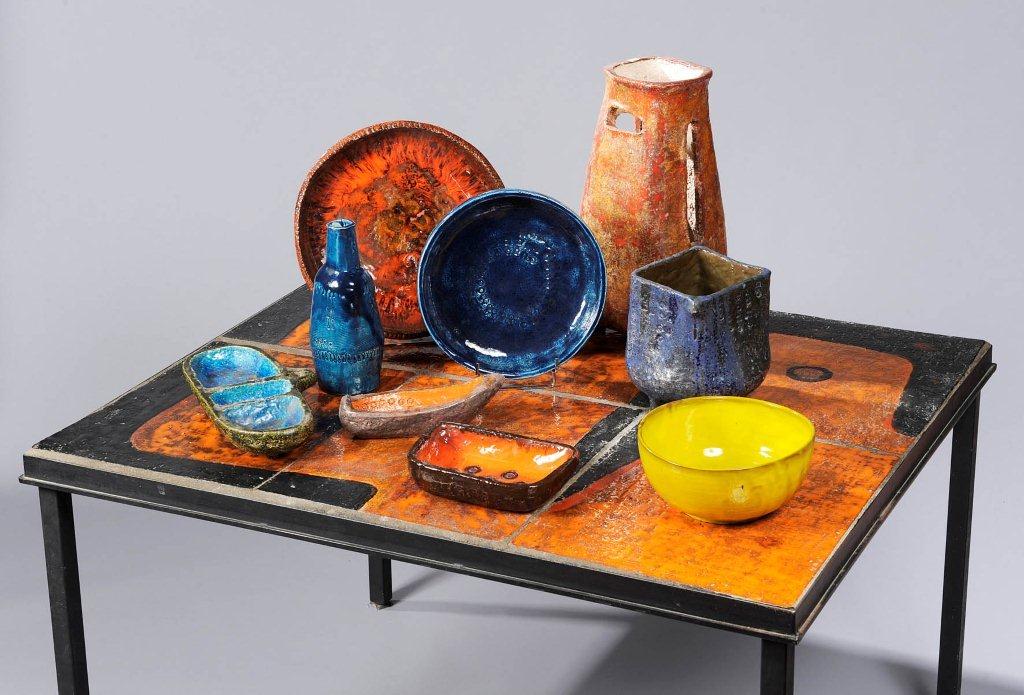 The two days auction are organised by the SVV Philocale in collaboration with our design specialist department. They will auction pieces from Art Deco to contemporary design including emergency furniture for Second World War victims. A unique occasion for design amateur to buy vintage furniture and objects at low prices.
You can view and download the full catalogue Here.
From Paris to Orleans
There is one catalogue for the two auctions. The first one, on the 21st, will be held in a parisian covent, unusual place hiden behind rue du Faubourg St Honore. The second one, on the 24th, will take place in an industriel estate near Orleans. Maitre Semont and our specialist, Charlotte Meniaud will be there to assist you and answer your questions.
First part : Paris, 21st september 2011 at 19h00
Location : Le Cloître ouvert, couvent de l'Annonciation, 222 rue du Faubourg Saint-Honoré, 75008 Paris
Viewing : Tuesday20 from 14H00 to 19H00 and Wednesday 21st from 12h00 to 18H00
Second part : Saint-Jean-de-la-Ruelle, 24th September 2011 at 14h30
Location : Salle Saint Jean, à l'arrière du bâtiment principal du 12 rue Jean Nicot, 45140 Saint-Jean-de-la-Ruelle
Viewing : Friday23rd from 14H00 to 18H00 and Saturday 24th from 10H00 to 12H00
To contact our specialist : Charlotte Meniaud, 20th century decorative art specialist +33 6.12.62.31.70 oo by email contact@authenticite.co.uk
Valuation/Insurance/Inventory/Auction: if you want to have an inventory, an expertise or sell some or your whole collection of paintings, furniture or works of art, contact us by phone +44 796 722 3146 or by email contact@authenticite.co.uk

Send this article to a friend