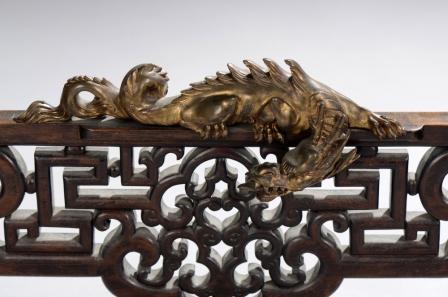 On October 5, 2014, auctioneers Guillaume Le Floch, in collaboration with our specialists organizes, in St. Cloud, a important auction of old masters and modern drawings and paintings, objects art and furniture with a particular highlight on five lots by or in the style of Gabriel Viardot (Lots 208, 209, 210, 211 and 212).
Let's look at this talented artist.
Gabriel Viardot (1830-1906) is alongside Edouard Lievre, one of the most creative in French furniture with Far Eastern inspiration from the late nineteenth century.
He began a career as a woodcarver in 1849 at the age of 19, and sends some furniture for an exhibition of horticulture.
In 1853 he opened his first factory and a furniture store. He works with his brother, Louis Gustave, as the "Viardot Frères et Cie".
In 1860, Viardot created his own workshop, "G. Viardot," at 5 rue du Grand-Chantier, and took charge of the family business that he held until 1872.
At that time, he decided to devote himself exclusively to "furniture in Chinese-Japanese style" he observed especially at the Universal Exhibition of 1867.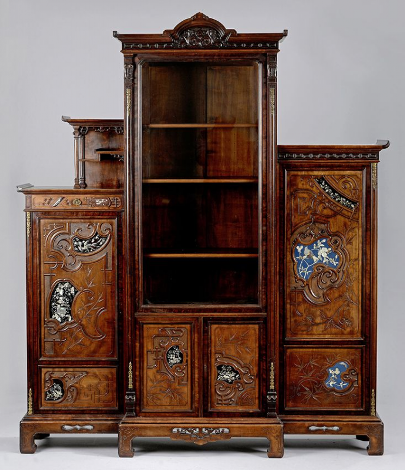 Viardot received numerous awards during his participation in the Universal Exhibitions of the last quarter of the nineteenth century, the silver medal at the 1878 and the gold medal to those of 1885, 1889 and 1900.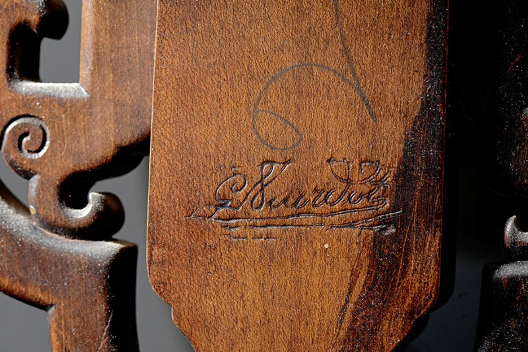 Furniture executed by Viardot stand out:
-utilization of ormolu that he owned the models.
-the use of lacquer panels, inset ivory or mother of pearl engraved Tonkin.
-of cabriole legs ending in claw lion.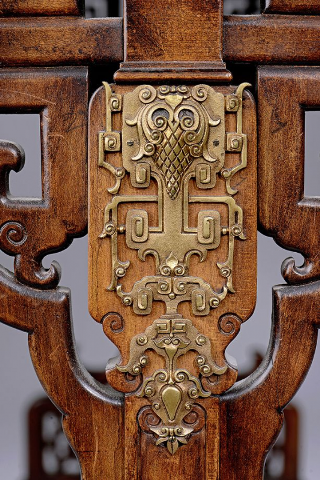 While most of his creations are signed with his hot stamp "G Viardot," it is possible to attribute a number of works in terms of their style and comparison of the ormolu with furniture signed as for the cabinet with multiple functions (lot 209).
Viardot's works are cheaper than these Edouard Lievre but as beautiful and as elaborated, fully influence by Japan and China with the balance of the French lines.
Information:
Guillaume Le Floch SVV
Sunday, October 5, 2014 at 14:30
1b Boulevard de la République in Saint-Cloud
Viewing: Friday 3 and Saturday, October 4th from 11h to 18h and the morning of the sale from 11am to 12pm.

Send this article to a friend