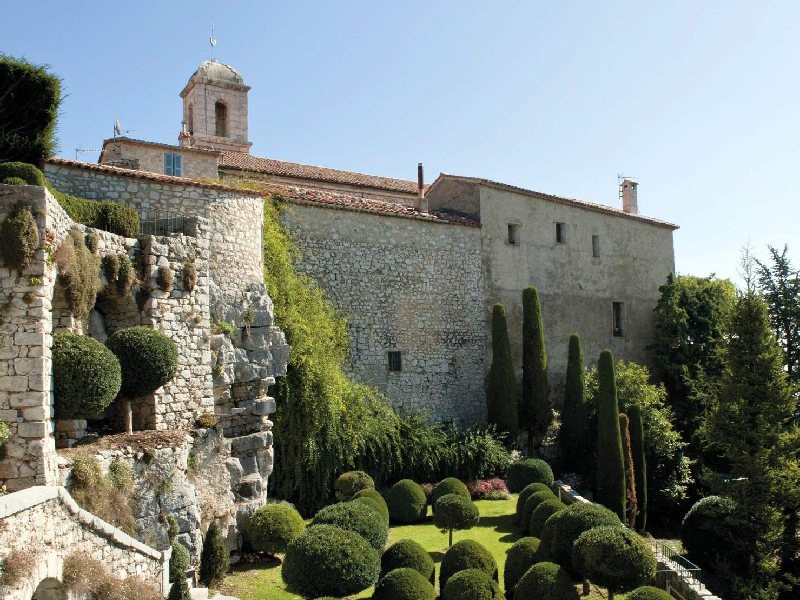 One of the most important early XXth century Decorative Arts private collections will be on sale, at the end of March, at Christie's. Estimated between €40 and 60 million, the Chateau de Gourdon collection contains the most wonderful pieces of Art Nouveau and Art Deco.
A private museum to sell
Overhanging the Gorges du Loup, this magnificent medieval castle near Grasse sheltered since 2003 a Modern and Decorative Arts assortment worthy of a national museum.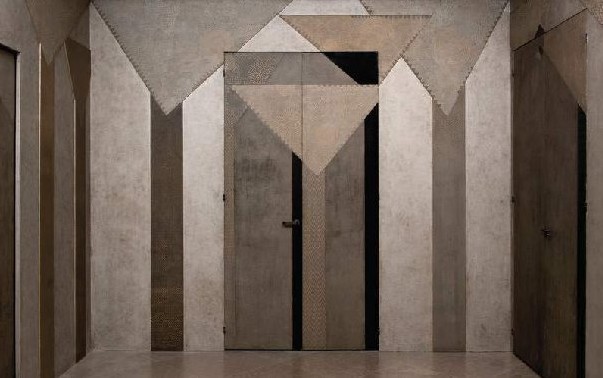 Jean Dunand (1877 – 1942), elements of panelling, lacquered wood engraved with stylised palms motifs, constituting the four sides of a room; H: 323 cm, L: 393 cm, Long: 620 cm. Estimate: €3 000 000 - €4 000 000. Ordered circa 1928 – 1929 for the smocking room of the apartment rue Monceau by Madame Colette Aboucaya.
The furniture collection and the 30 000 books of the library are not visible anymore. They will be sold at auction by Christie's in a place representing modernity: the Palais de Tokyo in Paris. You will have the opportunity to attend their last demonstration before final dispersal during the four days of exceptional exhibition.
500 Decorative Arts masterpieces
"It is an extraordinary collection. The only one that brings together as a whole the different movements, successive and sometimes contradictory that constituted Art Deco, from Rulhmann and Dunand's classicism to Eileen Gray, Chareau and Francis Jourdain's modernism" declared Francois de Ricqles, president of Christie's France.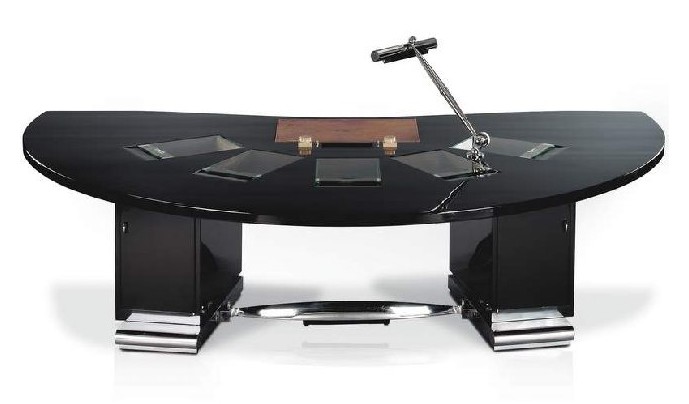 Emile-Jacques Rulhmann (1879 – 1933) Desk "Tardieu", model 1517, 1929, black cellulosic lacquer, chromium-plated and lacquered armchair, H: 76,2 cm, L: 271,8 cm. Estimate: €2 000 000 - €3 000 000.
Pieces of furniture, sculptures, lacquers, lights, carpets, drawings… the collection is made of around 500 works, signed by the most important Art Deco, Art Nouveau and U.A.M. (Modern Artists Union) designers like Louis Majorelle, Jacques-Emile Rulhmann, Jean Dunand, Eileen Gray, René Herbst or Robert Mallet-Stevens.
What used to be modern
The Gourdon castle illustrates perfectly the important transformations undergone by the Decorative Arts during the first half of the XXth century.
For example, the desk "Tardieu" realised by Rulhmann in 1929 embodies entirely the disappearance of carved ornaments, the geometric trend, or the simplification of the lines in furniture. One another is made with tubular metal and glass by Herbst circa 1930 and only it could sum up the appearance of new materials, the research of lightened structures or industrial goods.
René Herbst (1891 – 1932) Desk, circa 1930, tubular metal and glass, H: 74 cm, L: 100 cm. Estimate: €80 000 - €120 000.
This vast collection will require three days of sale. The XVIIIth century masterpieces of the castle will be sold as well. Here is an event you should not miss, probably one of the most important auction sales in 2011.
Laurent Hache


Informations pratiques :
Catalogue en ligne : découvrez en avant première, les cinq e-catalogues :
Chefs-d'oeuvre du XXe siècle, cliquez ICI
De l'Art Nouveau à l'Art Déco, cliquez ICI
UAM et la modernité, cliquez ICI
La Modernité, livres et documents, cliquez ICI
Tableaux Anciens, Armes et Armures, Mobilier et Objets d'Art, cliquez ICI
Vidéo bande annonce : en version anglaise uniquement, cliquez ICI
Expositions : le vendredi 25 mars, samedi 26 mars, dimanche 27 mars et lundi 28 mars.
Ventes : mardi 29 mars (Art Déco – UAM), mercredi 30 mars (Documentation – Arts graphiques – Art Nouveau – Art Déco), jeudi 31 mars (Musée classique – UAM).
Lieu: Palais de Tokyo, 13 rue du Président Wilson, 75116 Paris.

Send this article to a friend