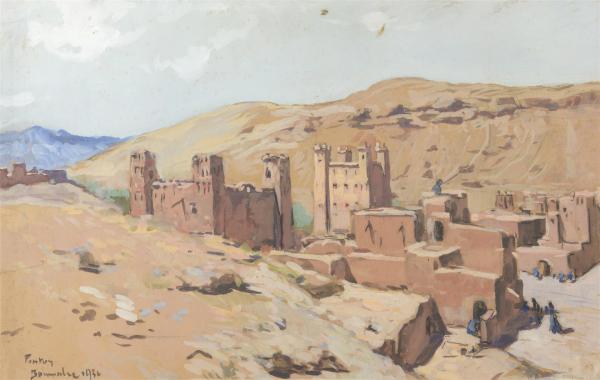 Philocale auctioneer in Orleans (France) in collaboration with our experts specialized in free valuation and free appraisal will auction a French Orientalist bodycolor by Henri Jean Pontoy, on Saturday 10th November at chateau de La Fontaine, Olivet.
Henri Jean PONTOY (1888-1968).
Ksar d'Aït-Ben Haddou ou Aït Arbi dans la vallée de Dadès.
Gouache.
Signé, localisé à Boulmane et daté 1936 en bas à gauche.
38 x 60 cm à vue.
Déchirure droite, rousseurs, insecte
Estimate: 1,500/2,000 euros

Send this article to a friend