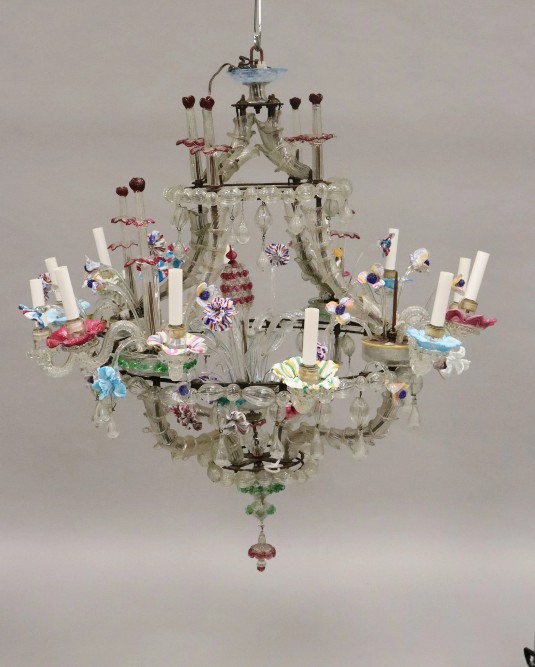 Alpes Encheres auction house, in Chambery, in collaboration with our experts specialized in free valuation and free appraisal will auction an Italian glass twelve lights chandelier, Thursday 2nd December in Chambery.
Lustre cage en verre soufflé polychrome de Murano, portant douze bras de lumière.
Travail vénitien du XXe siècle.
(Manque un poignard, accidents et restaurations, électrifié).
111 x 110 cm.
Estimate: 1,500/2,000 euros

Send this article to a friend