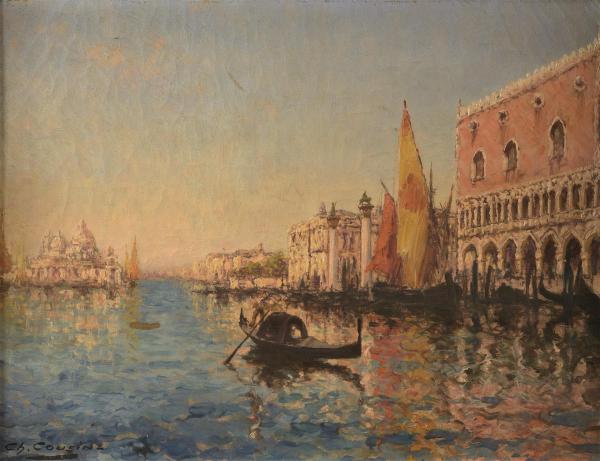 Philocale auctioneer in collaboration with our experts specialized in free valuation and free appraisal will auction a French view of Venice by Charles Cousin, on Saturday 28th April at the chateau de La Fontaine in Olivet.
Charles COUSIN (1904-1972).
L'entrée du Grand Canal, Venise.
Huile sur Toile.
Signé en bas à gauche.
50x65cm.
Cadre en bois doré et sculpté 76x90 cm
Craquelures en partie basse, cadre accidenté.
Estimate: 1200/1600 euros

Send this article to a friend