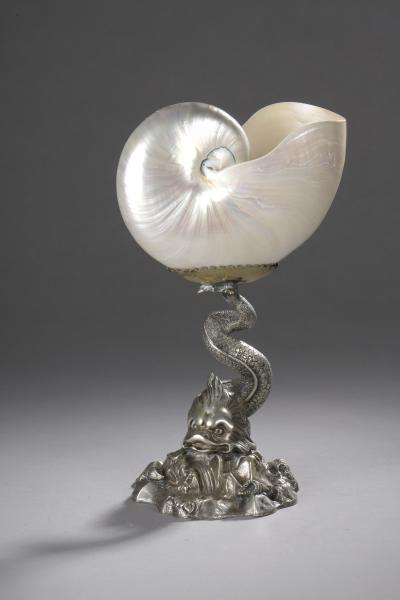 Jean Havin auctioneer in Argent sur Sauldre in collaboration with our experts specialized in free valuation and free appraisal will auction a French silvered bronze mounted nautilus from the late 19th century, in the style of Odiot, auction Sunday 31st March in Argent-sur-Sauldre.
NAUTILE monté sur un socle en bronze argenté figurant un dauphin dressé sur un rocher orné de coquillages.
Travail dans le goût de la maison ODIOT.
Fin du XIXe siècle.
H. 33 cm.
Estimate: 800/1,200 euros

Send this article to a friend