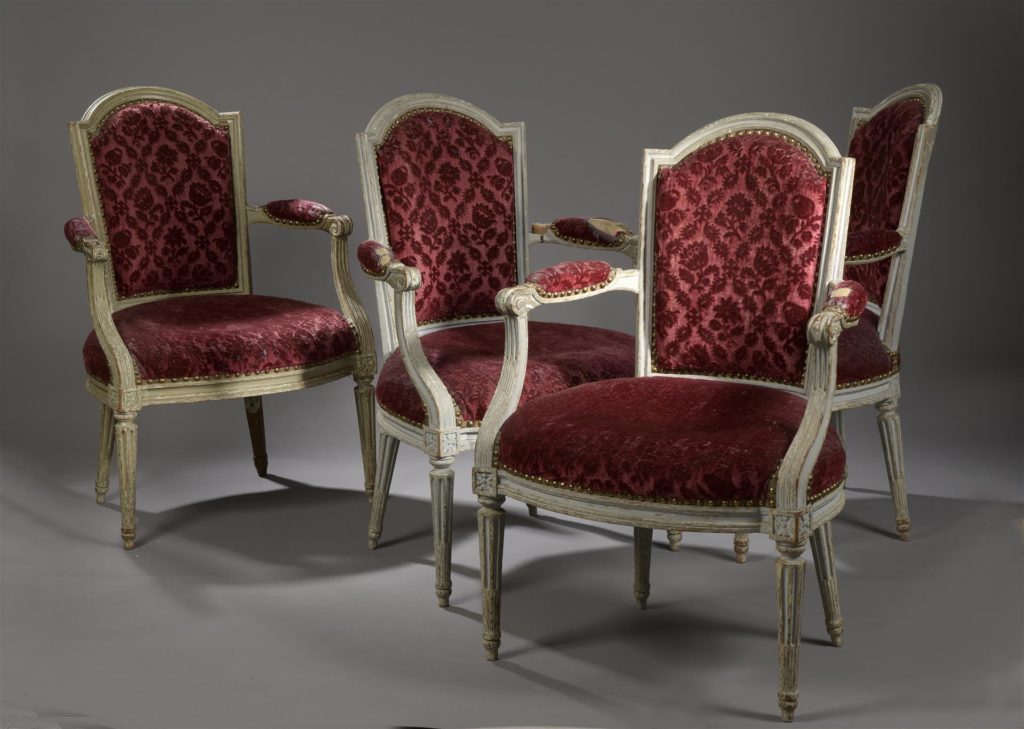 Daguerre auctioneer in collaboration with our experts specialized in free valuation and free appraisal will sell a set of four French Royal Louis XVI armchairs stamped Boulard, on Thursday 17th May in Drouot.
Suite de quatre fauteuils estampillée JB BOULARD d'époque Louis XVI provenant du château de Versailles
En bois mouluré, sculpté et laqué, à dossier chapeau de gendarme, ils reposent sur des pieds fuselés, cannelés et rudentés.
Marqués n°30 W 8 sur les sangles.
Garniture en velours gauffré d'époque.
Accidents.
H. 88 L. 58 P. 48 cm
Jean Baptiste Boulard reçu maître en 1754
Ces sièges dans leur état d'origine sont un exemple des livraisons faites pour les appartements de suite à la fin du XVIIIe siècle au château de Versailles.
Un de ces fauteuils est reproduit dans Versallia, 2016, n° 19, « Les Boutiques des maisons royales et du Garde Meuble de la Couronne (1666-1792) », Laurent Condamy p. 115 et suiv.
Estimate: 5,000/6,000 euros

Send this article to a friend