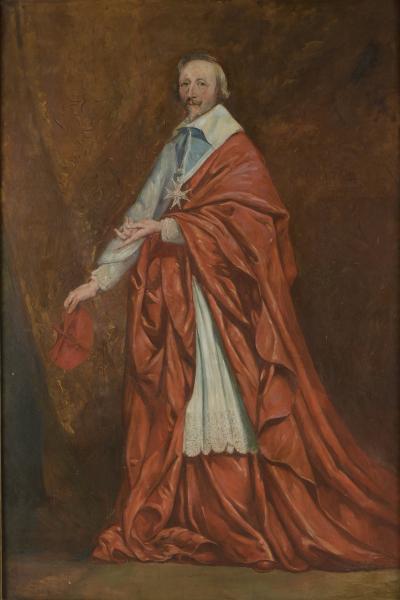 Jean Havin auctioneer in collaboration with our experts specialized in free valuation and free appraisal will auction a French school 19th century oil on canvas, portrait of the Cardinal de Richelieu after an oil on canvas by Philippe de Champaigne, on Sunday 18th November in Argent sur Sauldre.
Ecole française de la fin du XIXe siècle, d'après Philippe de CHAMPAIGNE (1602 - 1674).
"Portrait en pied d'Armand-Jean du PLESSIS, cardinal de Richelieu".
Huile sur toile.
201 x 135 cm,
cadre en bois stuqué doré.
(Deux restaurations, petits manques au niveau du visage).
Estimate: 1,500/2,000 euros

Send this article to a friend