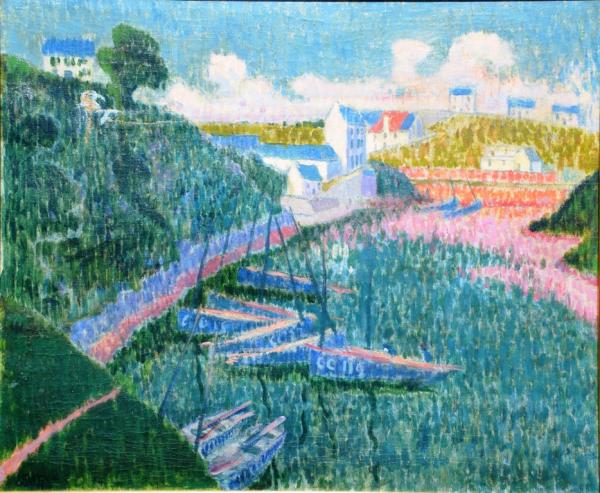 Sophie Himbaut auction house, in Orleans, in collaboration with our experts specialized in free valuation and free appraisal will auction a Pont-Aven school painting by Emile Jourdan, titled "Bateau de pêche dans le port de Brigneau" dated 1920, Friday 16th October in Aix-en-Provence.
Émile JOURDAN (1860-1931)
"Bateau de pêche dans le port de Brigneau".
Huile sur toile signée en bas à gauche et datée 1920.
54 x 65 cm.
(Accidents, restaurations et repeints).

Provenance: Collection de Frédéric et Angèle Satre (dite la belle Angèle). Frédéric Satre était maire de PONT-AVEN et aubergiste dans cette localité. EN échange de repas, il recevait des toiles des peintres de la célèbre école.
A rapprocher du tableau conservé au Musée des Beaux-Arts de Brest, acquis en 1984.
Artiste de l'école de Pont-Aven, Jourdan a séjourné de 1911 à 1920 à Brigneau à l'auberge de la mère Macon.
Estimate: 30,000/50,000 euros

Send this article to a friend