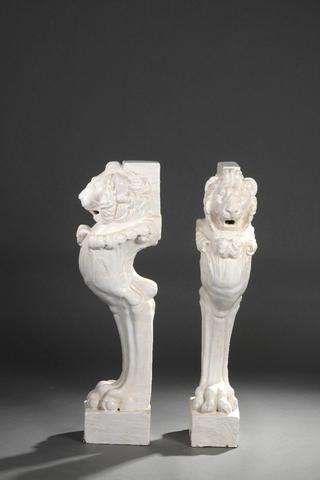 Sequana auctioneer in collaboration with our experts specialized in free valuation and free appraisal will auction a pair of white enameled terracotta pedestals figuring a lion in the style of the Grand Tour, on Saturday 9th June in Rouen.
Paire de piédestaux
en terre cuite émaillée crème, représentant un lion monopode, gueule ouverte, reposant sur une plinthe rectangulaire.
Dans le style du Grand Tour
Légers accidents.
H_102 cm - L_17 cm - P_ 23 cm
Estimate: 500/800 euros

Send this article to a friend