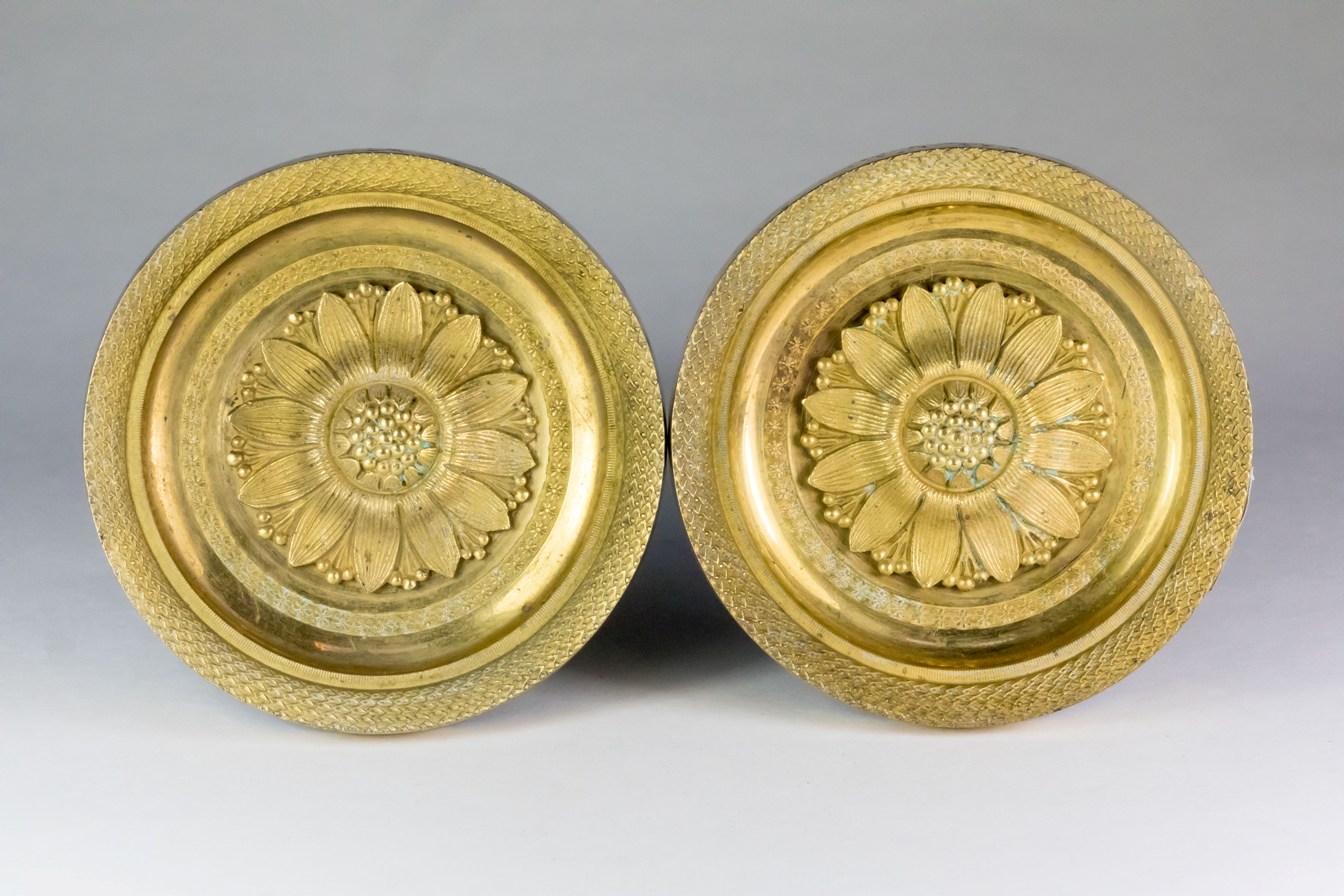 Antonietti - Jourdan auctioneer, in Nantes, in collaboration with our experts specialized in free valuation and free appraisal will auction a pair of French Restauration ormolu curtains holder from the collection of the Duke d'Orleans later King Louis-Philippe, Wednesday 3rd June in Nantes.
Paire de têtes d'embrasse en bronze ciselé et doré de forme circulaire à décor de rosace en son centre et frises de fleurs stylisées et brettés.
Marques au dos : L.P.O sous couronne ouverte.
Epoque Restauration.
Dim : 10,5 cm
Provenance : La marque L.P.O sous couronne ouverte fut apposée sur le mobilier et les objets d'art du futur roi Louis-Philippe entre 1821 et 1830 dans ses nombreuses résidences
Estimate: 100/120 euros

Send this article to a friend