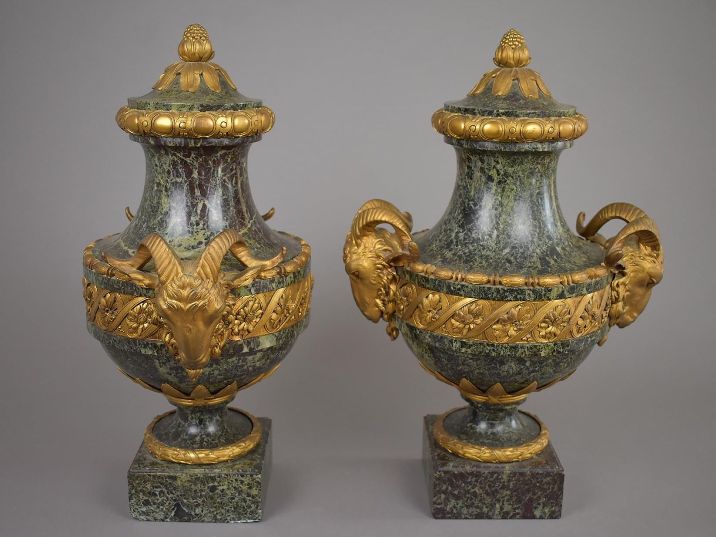 Marylou Combalier auctioneer in collaboration with our experts specialized in free valuation and free appraisal will sell a pair of French Louis XVI style ormolu mounted green marble vases, on Sunday 10th March in Montauban.
Paire de vases couverts de forme balustre en marbre vert veiné mouluré reposant sur une base carrée (égrenures). Ils présentent une importante monture de bronze ciselé et doré, tors de laurier, jonc rubané, feuilles d'eau, frise d'entrelacs fleuronnés, tête de béliers, frise d'oves et grenades éclatés.
Style Louis XVI.

Haut. : 50 cm Larg. : 35 cm Prof. : 21 cm.
Estimate: 1,000/1,400 euros

Send this article to a friend