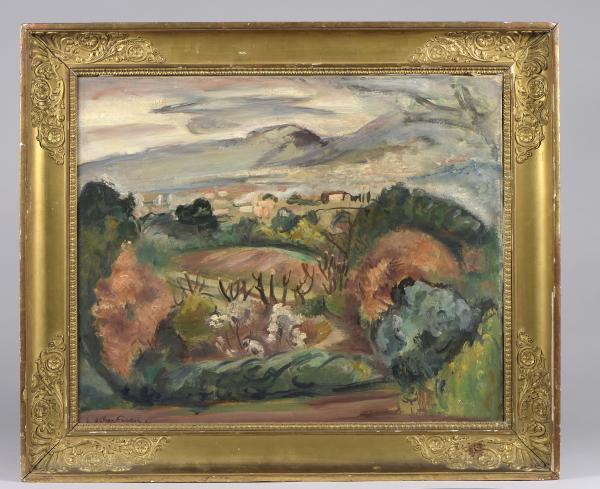 Guillaume Le Floc'h auctioneer in collaboration with our experts specialized in free valuation and free appraisal will auction an oil on canvas by Emile-Othon FRIESZ, on Sunday 8th October in Saint-Cloud.
Emile-Othon FRIESZ (Le Havre, 1879 - Paris, 1949).
Paysage d'automne, 1926.
Toile signée et datée en bas à gauche (petites craquelures et léger enfoncement).
Haut. : 55 cm - Larg. : 65 cm
Au dos du cadre, sur une étiquette des emballages Wacker-Bondy, Bd Raspail, Paris avec des indications à l'encre : exposition Kunsthalle, Bern, paysage de Toulon ? et un n° 23.
Sur le châssis, tampon de la galerie du Fleuve à Bordeaux.
Estimate: 4,000/6,000 euros

Send this article to a friend