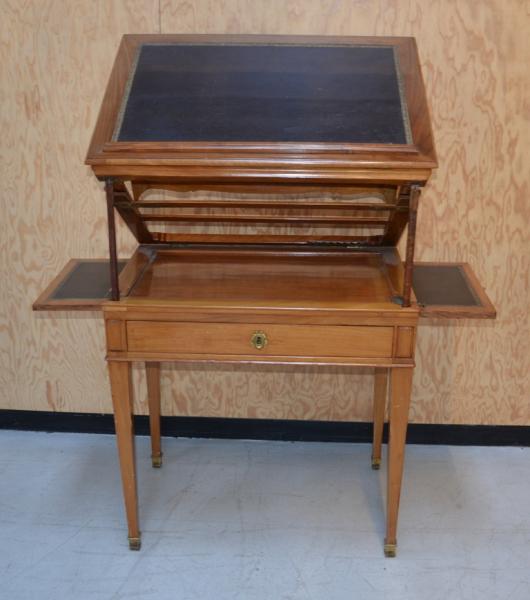 Sophie Himbaut auction house, in Orleans, in collaboration with our experts specialized in free valuation and free appraisal will auction a French Louis XVI mahogany table a la Tronchin stamped Reitzell, Friday 16th October in Aix-en-Provence.
Table à la Tronchin en acajou et placage d'acajou mouluré, ouvrant en ceinture par un tiroir formant écritoire et deux tirettes latérales, le plateau à double évolutions actionné par un bouton pressoir, reposant sur quatre pieds en gaine fuselée.
Estampille de François Reitzell, reçu maître le 24 février 1764.
Epoque Louis XVI
(Insolé, restaurations et chocs).
77 x 77 x 52,5 cm.
Estimate: 800/1,200 euros

Send this article to a friend