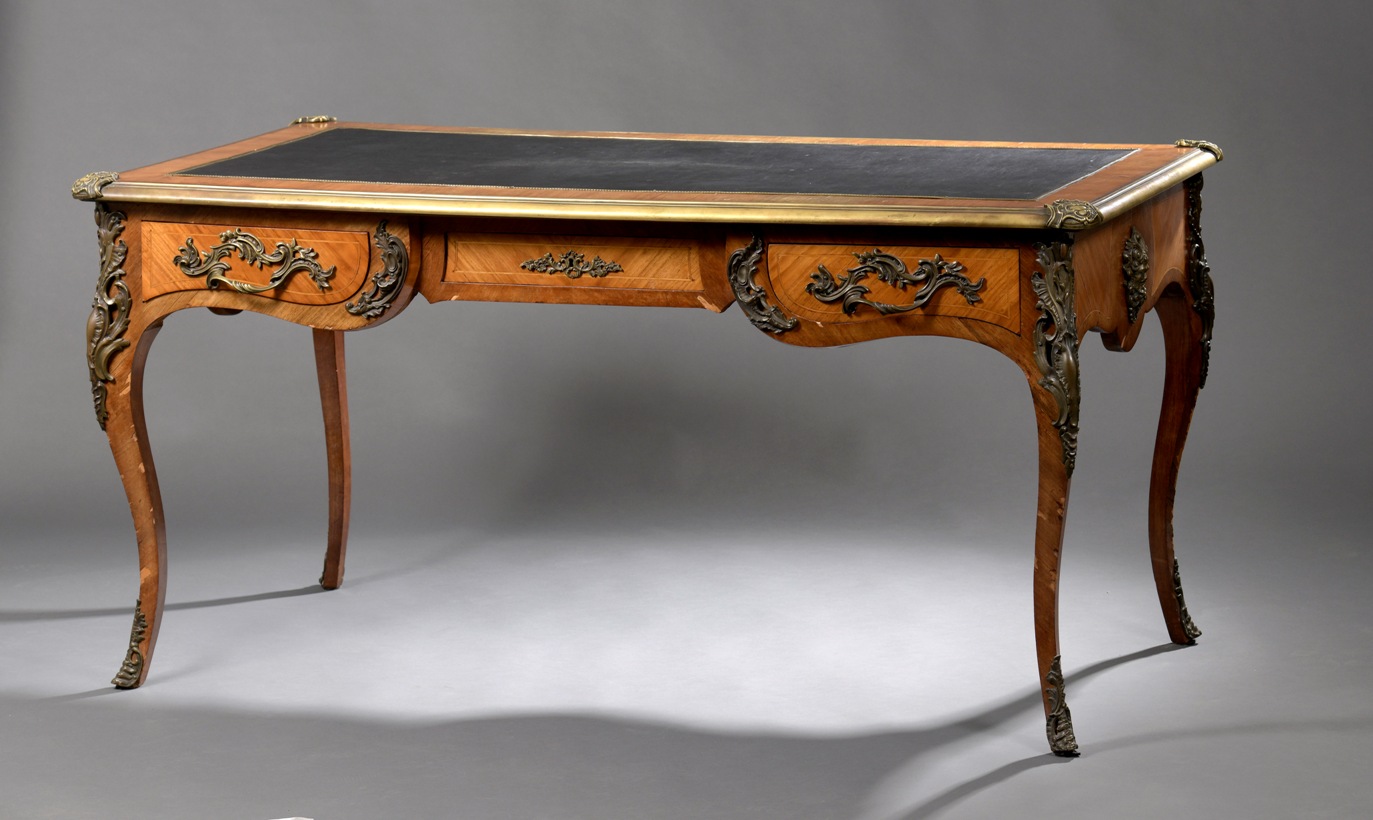 Sequana auction house, in Rouen, in collaboration with our experts specialized in free valuation and free appraisal will sell at auction a French Louis XV style parquetry bureau plat from the Hotel de la Poste in Rouen. Sunday 31st May in Rouen.
Bureau plat de forme galbée en placage de bois de rose et filets de bois clair, ouvrant par trois tiroirs sur chaque face, reposant sur quatre pieds cambrés, le plateau foncé de cuir noir doré aux petits fers. Chutes, sabots, mascarons, écoinçons, poignées de tirage et lingotière en bronze ciselé et doré rocaille.
Style Louis XV, fin du XIXème siècle
H_75 cm ; L_150 cm ; P_81 cm
Provenance : ancien Hôtel de la Poste, rue Jeanne d'Arc à Rouen, sa vente aux enchères, Me Denesle 1991.
On joint un tirage noir et blanc de l'époque montrant le bureau in-situ.
(quelques sauts de placage, manque une entrée de serrure en bronze)
Estimate: 350/500 euros

Send this article to a friend