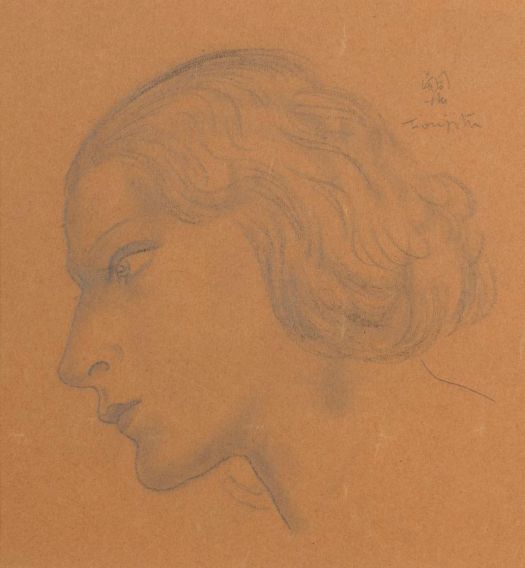 Philocale auctioneer in Orleans in collaboration with our experts specialized in free valuation and free appraisal auctioned a Leonard Tsuguharu Foujita drawing, portrait of a woman, probably Jacqueline.
FOUJITA Tsuguharu (1886-1968),
Portrait présumé de Jacqueline
Circa 1927.

Mine de plomb sur papier préparé.
Signé en haut à droite.
22 x 21 cm
Sera reproduit dans le volume 4 du Catalogue général de l'Oeuvre de Foujita, actuellement en préparation par Sylvie Buisson. Une attestation signée par elle pourra être remise à l'acquéreur.
Sold for 3,000 euros

Send this article to a friend