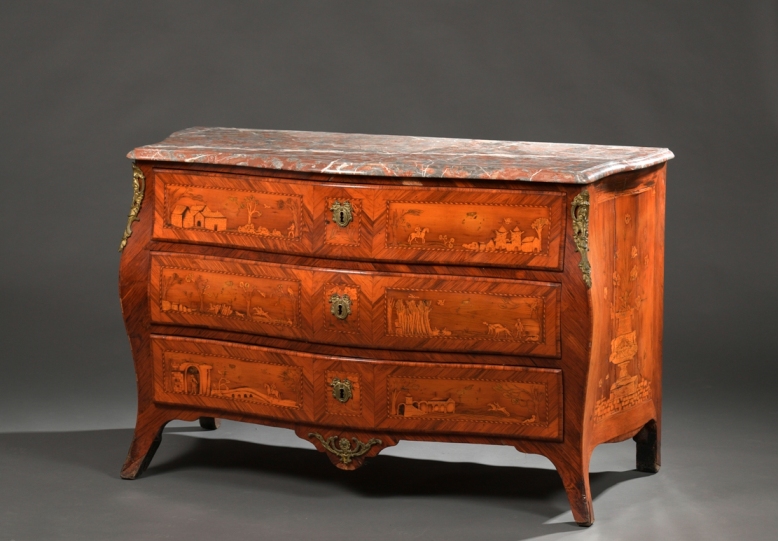 Sequana auction house, in Rouen, in collaboration with our experts specialized in free valuation and free appraisal will sell at auction a German 18th century marquetry bombe commode. Sunday 31st May in Rouen.
Commode galbée à façade cintrée à décor marqueté de scènes de chasse, champêtres et paysages animés architecturés, et vases fleuris sur entablement en damier dans des encadrements de placage de palissandre, ouvrant par trois tiroirs sur trois rangs, à pieds antérieurs galbés.
Allemagne XVIIIème siècle
Chutes et entrées de serrures en bronze doré, plateau de marbre.
H_84 cm - L_121 cm - P_63 cm
(accidents, manques, fentes et restaurations)
Estimate: 800/1,200 euros

Send this article to a friend