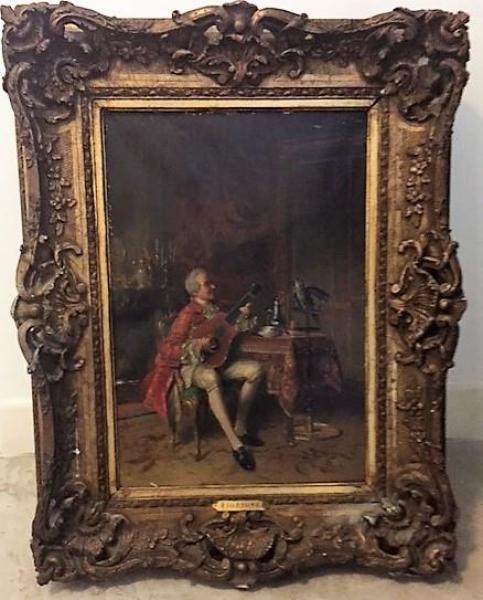 Philocale auctioneer in collaboration with our experts specialized in free valuation and free appraisal will auction a French painting by Bernard Louis Borione, the music class, on Saturday 28th April at the chateau de La Fontaine in Olivet.
Bernard Louis BORIONE (1865 - après 1920).
La leçon de musique.
Huile sur toile.
Signé en bas à droite.
55x38 cm.
Cadre en bois doré et sculpté 78x61 cm
Petits accidents périphériques, cadre recolé
Estimate: 800/1200 euros

Send this article to a friend