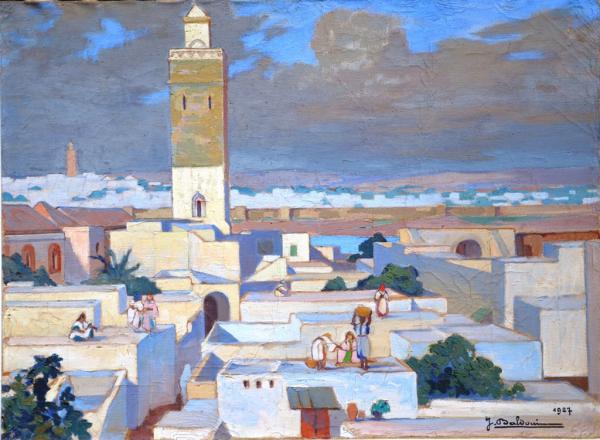 Sophie Himbaut auction house, in Orleans, in collaboration with our experts specialized in free valuation and free appraisal sold at auction a French Orientalist school oil on canvas signed Jean Baldoui and dated 1927, Friday 16th October in Aix-en-Provence.
Jean BALDOUI (1890-1955)
"Kasbah des Oudayas (Medina) Rabat, au nord Salé".
Les deux cités sont séparées par l'Oued Bou Regreg, qui se jette dans l'Atlantique, par une estuaire au niveau de Salé.
Huile sur toile signée en bas à droite et datée 1927.
Ancienne étiquette au dos.
54 x 72,5 cm.
Sold for 1,000 euros

Send this article to a friend