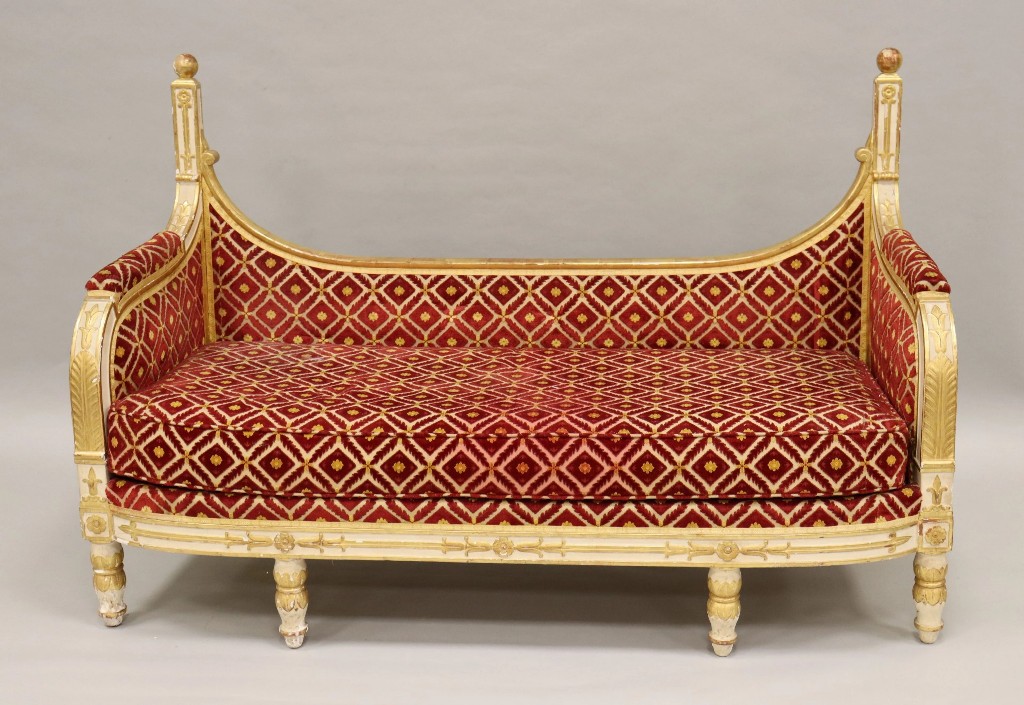 Alpes Encheres auction house, in Chambery, in collaboration with our experts specialized in free valuation and free appraisal will auction a French Empire sofa from the duchess of Dalmatie, Thursday 2nd December in Chambery.
Canapé d alcôve à dossier en encorbellement en hêtre mouluré, sculpté et relaqué blanc à rechampi doré, à décor de fleurons, feuilles de lotus et feuilles de refend, reposant sur quatre pieds antérieurs en double balustre feuillagé et deux pieds postérieurs en gaine. Etiquette ancienne : Mde La Marechale Soult / Salon d été.
Epoque Empire.
(Usures et éclats, pieds médians déplacés et possiblement rapportés).
Haut. : 102 cm, larg.: 149 cm, prof. : 59 cm.
Note : Jeanne-Louise-Elisabeth Berg, dame de compagnie de Madame Mère, mère de l Empereur Napoléon Bonaparte ; épouse Jean-de-Dieu Soult en 1796, nommé Maréchal en 1804, il est titré duc de Dalmatie en 1808.
Estimate: 1,500/2,000 euros

Send this article to a friend