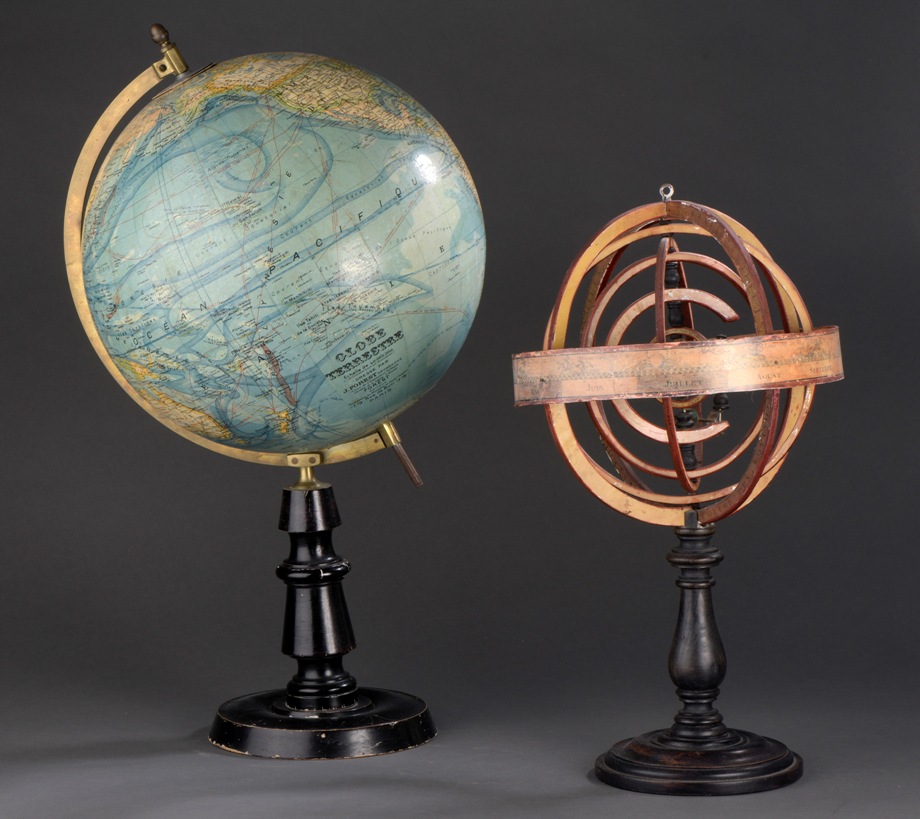 Sequana auction house, in Rouen, in collaboration with our experts specialized in free valuation and free appraisal will sell at auction a French 17th century style armillary sphere en wood and printed paper. Sunday 31st May in Rouen.
Sphère armillaire en bois à papier imprimé et rechampi rouge reposant sur un fût en balustre tourné et noirci.
Style XVIIème siècle
H_44 cm - Diam_26 cm (usures)
On joint un globe terrestre dressé par J. Forest Géographe, Forest Ed., Fournisseur de l'Instruction Publique reposant sur un pied balustre en bois tourné et noirci.
Estimate: 200/300 euros

Send this article to a friend