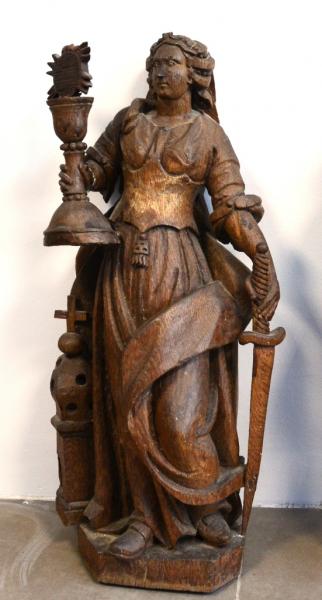 Sophie Himbaut auction house, in Aix-en-Provence, in collaboration with our experts specialized in free valuation and free appraisal will sell at auction a 17th century wooden carved Sainte Catherine of Alexandria sculpture. Friday 16th October in Aix-en-Provence.
Sainte Catherine d'Alexandrie en bois sculpté en ronde bosse,
à dos évidé, portant dans sa main gauche une épée et dans la droite une roue dentée et à ses pieds une chapelle.
XVIIe siècle.
(Traces de polychromie, restaurations, bras gauche recollé, roue dentée cassée, fentes).
H. : 67 cm.
Estimate: 1,200/1,800 euros

Send this article to a friend