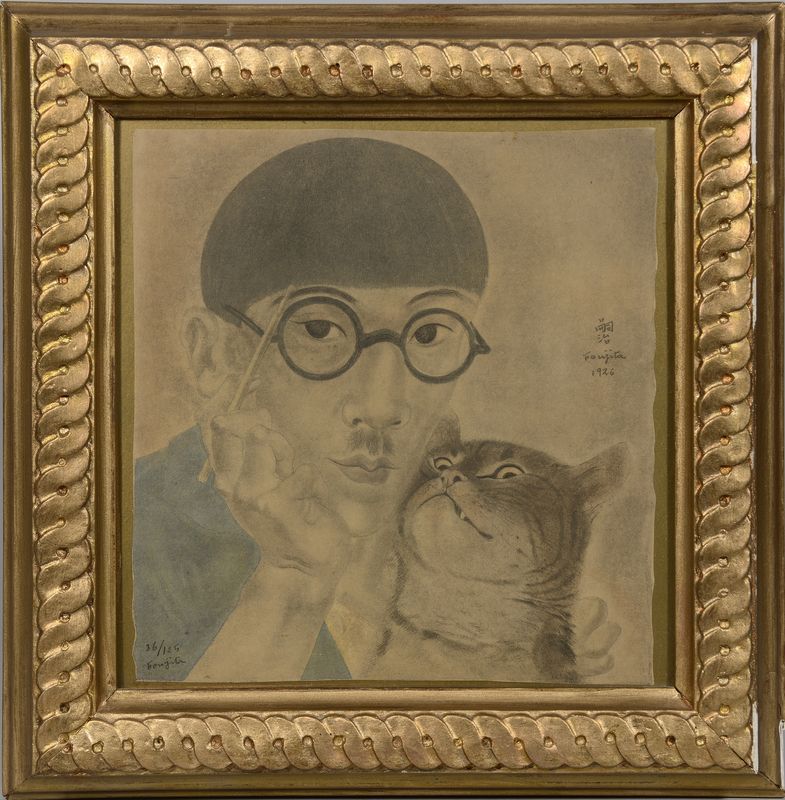 Philocale auctioneer in Orleans in collaboration with our experts specialized in free valuation and free appraisal auctioned a Foujita self-portrait of the artist with a cat.
FOUJITA Tsuguharu (1886-1968)
Autoportrait au chat. (S. Buisson, TII 26 - 114)
Fac - similé par Daniel Jacomet. 23,5 x 22cm.
Epreuve comportant la date et les deux signatures en français et en japonais imprimées de Foujita, signée à l'encre et numérotée 36/125 en bas à gauche.
Légèrement jaunie, infime tache et minuscule éraflure dans le bord droit. Cadre d'époque en bois doré sculpté d'entrelacs.
Estimate: 1,800/2,500 euros
Sold for 3,300 euros

Send this article to a friend