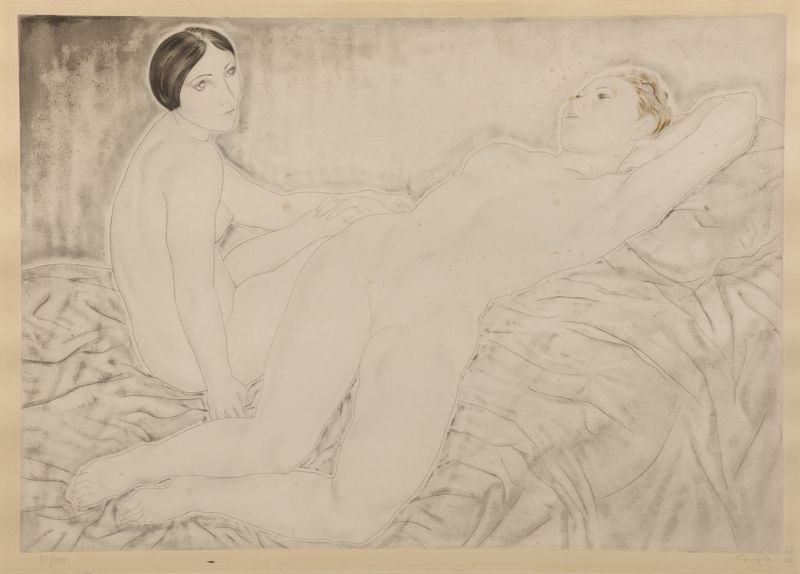 Philocale auctioneer in Orleans in collaboration with our experts specialized in free valuation and free appraisal auctioned a Foujita print, titled the two friends and depicting two naked girls on a bed.
FOUJITA Tsuguharu (1886-1968),
Les deux amies, 1927 (S. Buisson 27 - 26)
Eau - forte en couleurs sur chine appliqué sur Japon, dimension cuivre : 41 x 56,5cm.
Epreuve signée en bas à droite en français et en japonais, numérotée 80/ 100 en bas à gauche.
Légères rousseurs éparses, petite éraflure dans la marge inférieure
quelques frottements en marge.
Bords tendus sur un carton.
Dimension feuillet : 53,5 x 71cm.
Sold for 2,200 euros

Send this article to a friend