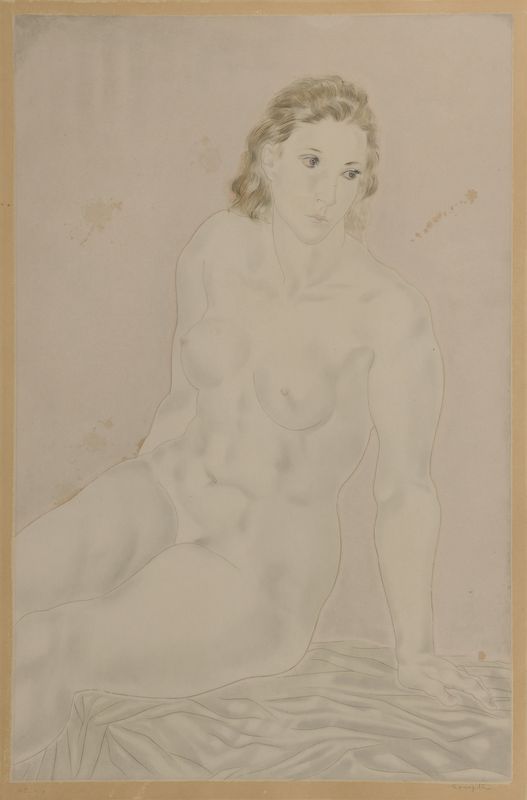 Philocale auctioneer in Orleans in collaboration with our experts specialized in free valuation and free appraisal auctioned a Foujita print seated naked woman.
FOUJITA Tsuguharu (1886-1968), Nu assis, 1930 (S. Buisson 30 - 35)
Eau - forte en couleurs sur chine appliqué sur Japon, planche de l'album Femmes, 58 x 38,5 cm.
Epreuve signée en bas à droite, annotée H./C. 4/ 10 en bas à gauche, en dehors de l'édition à 100 exemplaires.
Légèrement jaunie, bande de 1 à 2cm insolée en lisière du cuivre, rousseurs. Quelques frottements dans les marges, petites pliures dans les angles supérieurs du feuillet.
Bords tendus sur un carton.
Dimension feuillet : 72 x 51cm.
Estimate: 2,500/3,500 euros
Sold for 3,200 euros

Send this article to a friend