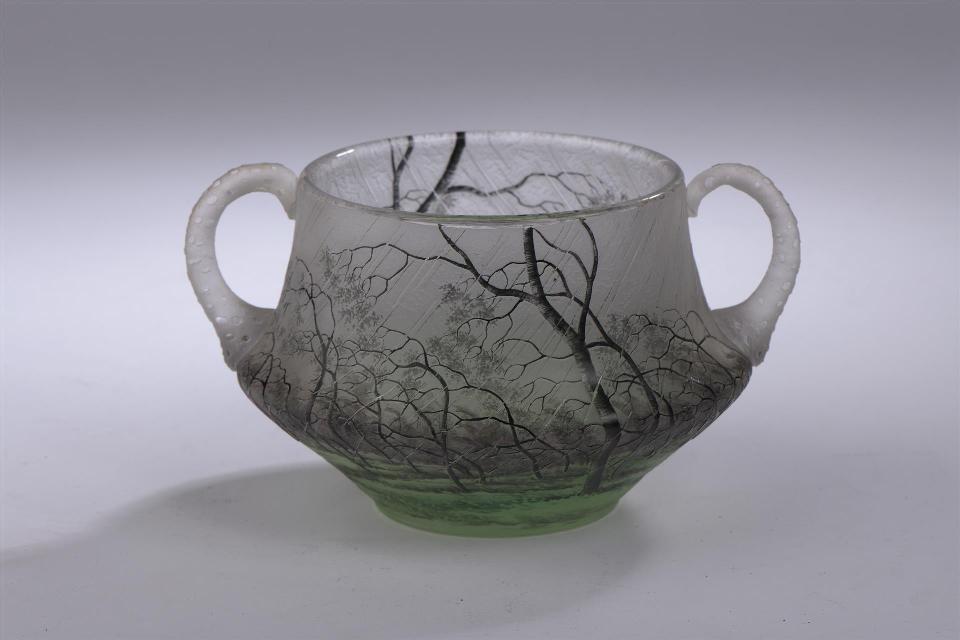 Philocale auction house, Matthieu Semont auctioneer, in collaboration with our experts specialized in free valuation and free appraisal will auction a Daum Nancy cup with a rain decoration, produce circa 1900, Tuesday 28th January in Orleans.
DAUM Nancy.
Coupe en verre double soufflé, décor tournant dit À la pluie en camaïeu vert dégagé à l'acide émaillé à froid d'un paysage pluvieux sur fond givré. Anses latérales appliquées à chaud.
Signature DAUM Nancy à la croix de Lorraine à l'émail noir.
Circa 1900
Diam. 13 H. 8,5 cm
Égrisure à une anse.
Estimate: 1,700 / 2 200 euros

Send this article to a friend