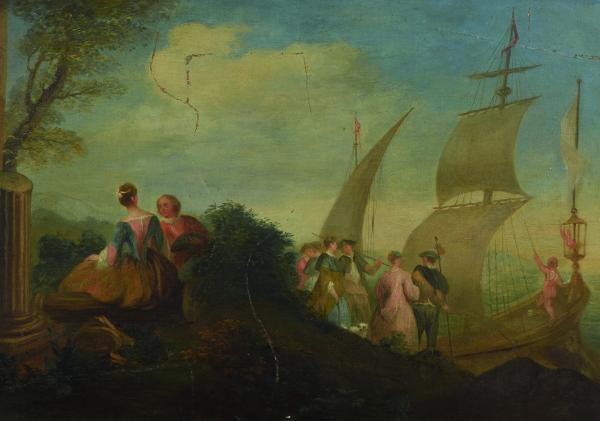 Philocale auctioneer in collaboration with our experts specialized in free valuation and free appraisal Authenticite will auction on the 22nd April in Orleans a French 18th century oil on canvas.
École française du XVIIIe siècle.
L'embarquement pour Cythère.
Huile sur toile rentoilée
48x70 cm
Craquelures
Cadre en bois stuqué doré
Estimate: 1,700/2,200 euros.

Send this article to a friend