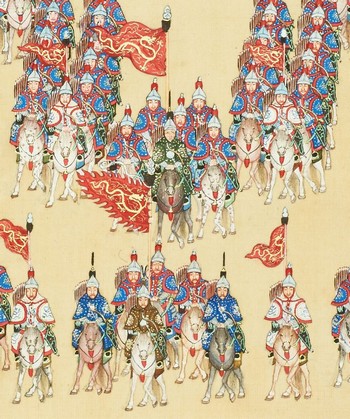 Since last year and everywhere in the world, prices of Chinese imperial works of art literally "exploded". In March Drouot counted several biddings over one million euros for Chinese artefact, often far from the experts estimation.
Last on March 26, two auctioneers in Toulouse (Marc Labarbe and Chassaing-Marambat) established world records by selling two Chinese treasures for a total of 34 million euros.
22 million euros for 9000 soldiers
An exceptional Chinese imperial roller baptized "Operations" was auctioned by Maître Marc Labarbe for more than 22 million euros. Property of the Emperor Qianlong (1735 - 1796), the roller presents more than 9000 soldiers at the time of the "Great review" of the troops in 1739. It belongs to a series of 4 paintings, exposed at the time in the Palais de l'Estime de l'Éclat des Vertus Civiles. Of these four rollers, we know that one still did not reappear, that second is in the Beijing Museum and the third was bought for 6 million euros in 2008 by, presumably, the same collector from Hong-Kong.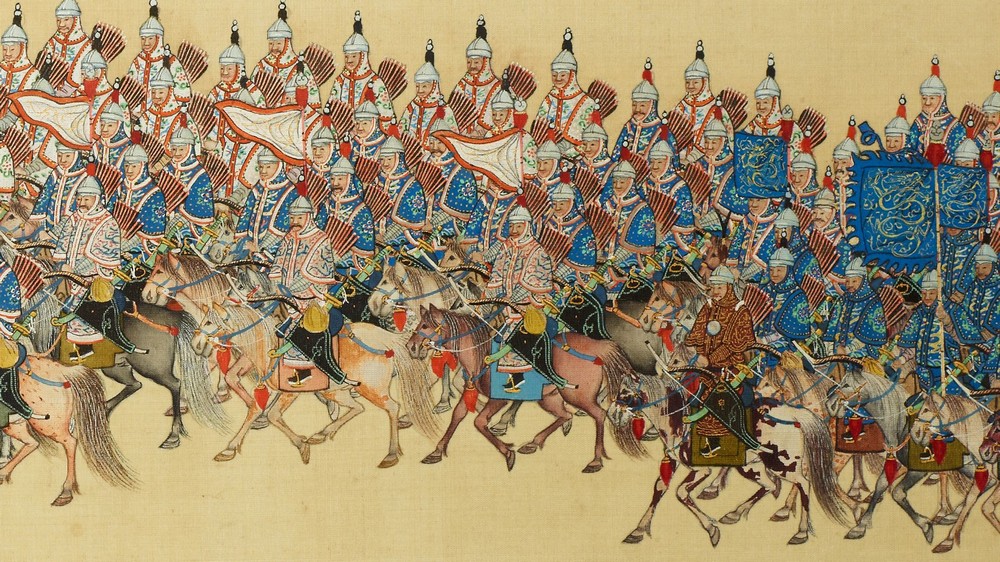 Initially estimated between 3 and 4 million euros, this painting on silk becomes the most expensive Chinese work of art ever sold at auction in France. The price can partly be explained by the perfect condition of the roller but also by the fact that it is only from the series to present the seals of the official painters of the Court, which confirms its imperial origin.
From 1 to 12 million euros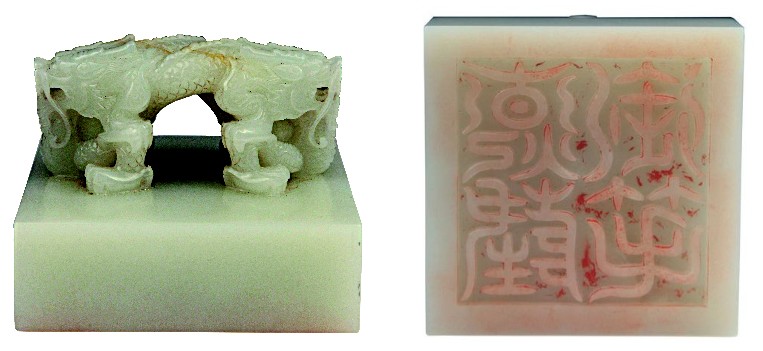 The same day still in Toulouse, another auctioneer (Chassaing-Marambat) beats its own record for the sale in France of a Chinese imperial seal. Estimated between 1 and 1.5 million euros, a white jade nephritis seal surmounted by two dragons, having been used to the same Qianlong emperor to sign his letters, sold for more than 10 times its estimate at 12 million euros to a Chinese collector. It is one of the personal seals of the emperor, that this last affixed on its many autographs to sign them. The print of this seal appears in Qianlong baosou, collection of the seals of the Qianlong emperor. Dimensions: Height: 7,55 cm - Base: 9,85 X 9,90 cm. Maître Xavier Marambat beats the record held by his associate Me Herve Chassaing who had sold 5.4 million euros in 2008 a seal of the Kangxi Emperor. In 2010, the same auctioneer sold a seal of the Qianlong Emperor for more than 3 million euros.
This general inflation in prices of Chinese works of art is partially explained by the presence of many new Chinese buyers, ready to spend in order to repatriate the treasures of imperial China.
Cedric Henon and Laurent Hache expertise your bronzes, furniture, ceramics, seat or sculpture, for auction, insurance or inventory. You can contact us by phone +44 796 722 3146 or +33 1 40 26 05 46.

Send this article to a friend