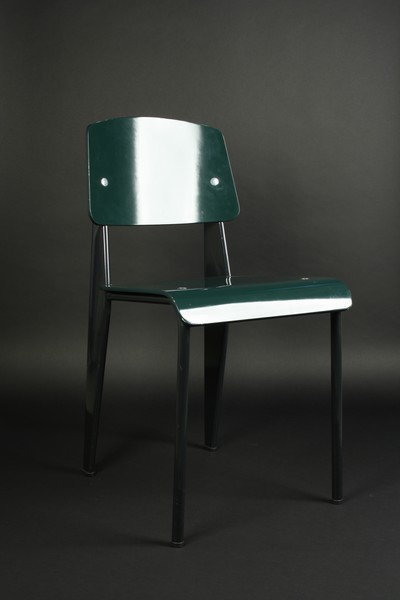 The blacksmith turned designer ...

Jean Prouvé began his career as a steelworker but quickly reveals an incredible talents of architect and furniture designer.
Comfort for all above all ...

Standard Chair epitomizes the Prouvé style.
It is part of office chairs created by the designer in 1930 as part of his research of furniture for the community.
When drawing the Standard, Prouvé want to give it, above all, functional and democratic basis for a very low price. Noting that the load on a chair is greater at the rear legs, he uses his technique of folded metal sheet (inherited from his knowledge of metallurgy). While a steel tube is sufficient for the front legs, rear legs are constituted of a hollow body which transmits the large load to the floor.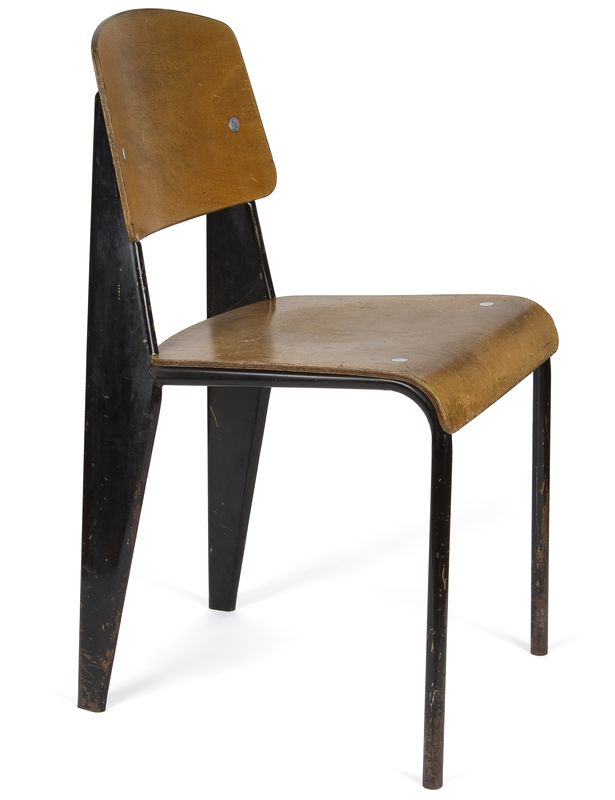 Design for usability

The practical construction of the Jean Prouvé Standard Chair has a simple and functional form that allows ergonomic comfort. The designer has endeavored to create a piece for the efficient design but also air and elegant form.
A chair that has remained in the tradition

The "Standard" chair has been made ​​in the workshops of its creator, Maxeville (France) which allowed it to maintain its traditional character and artisanal…
A highly sought design today

Neglected for years, the original models are now very rare and sometimes reach record prices. A former model will sell easily around £5,000 while its reproduction by Vitra hardly sells £300. If you are unsure, do not hesitate to contact us ...



The team of experts from Authenticité wish you a merry Christmas and a happy New Year. Our next newsletter will be on January 14th you find from 14 January 2014 for the next publication.
Our free online valuation service will remain open during this period.




Vanessa Koutchinsky

Illustrations :
1 - chaise standard éditon Vitra - courtesy of Sadde, Dijon.
2- chaise standard édition ancienne - courtesy of Ader, Paris.

Send this article to a friend