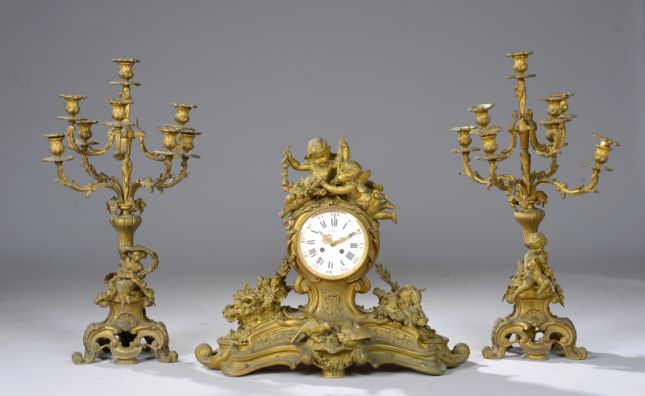 Full marks for our last two auctions, organized by Le Floc'h and Philocale auctioneers, with the collaboration of Cabinet Authenticité for the expertise and appraisal of furniture and objets d'art. Estimates multiplied by two or three for quality lots, from estates and sold in their "juice".
Le Floc'h auction on the 6th October in St Cloud (France)
Lot 116, a rare pair of rhytons in silvered bronze decorated with fox heads were sold for 3,400 EUR on an estimate of 800 to 1,200 Euros. Born from the collaboration of two great artists of the nineteenth century, the sculptor Louis-Constant Sévin and founder Barbedienne, this pair may be linked with sterling silver rhyton kept at the Musée d'Orsay.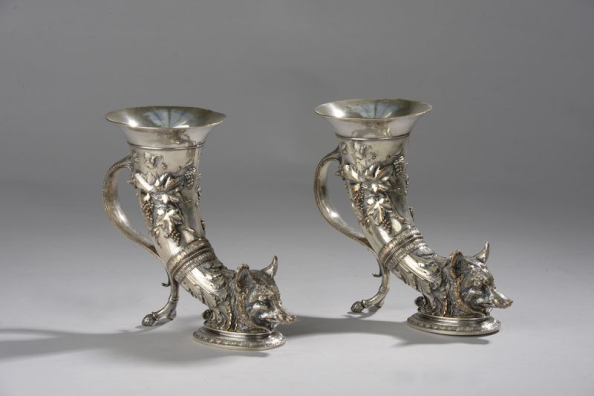 Lot 161, an outstanding ormolu clock after a model by Charles Cressent signed by the cabinetmaker Joseph de Saint-Germain was sold for EUR 25,000 against an estimate of 15,000 to 25,000 EUR. Despite the quality of his bronzes and rarity of the model, the dial and the movement, posterior, were an obstacle for many amateur of old clocks.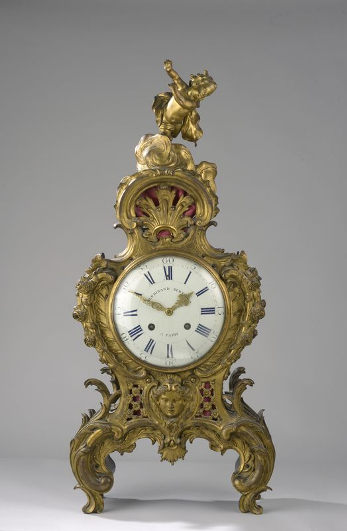 Lot 231, a large cabinet veneered of rosewood was sold for EUR 11,000 against an estimated of 7,000 to 9,000 Euros. The beautiful ormolu bronzes were signed by Beurdeley which is considered the most important dynasty of furniture and bronze maker in Louis XV Louis XVI style in the second half of the nineteenth century.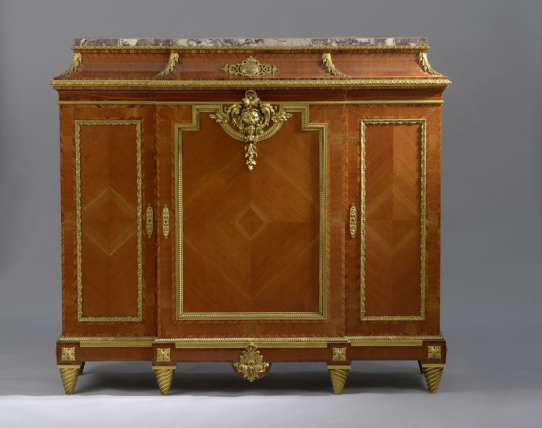 Philocale auction on the 11th October in Olivet (France)
Lot 161, an outstanding mirror in ebonised wood, carved with mythological decor Meleager and Atalanta were sold for 5,500 EUR against an estimate of 1,500 and 2,500 Euros. Our mirror dated nineteenth century, is strongly influenced by the Baroque style in force in Europe in the seventeenth century.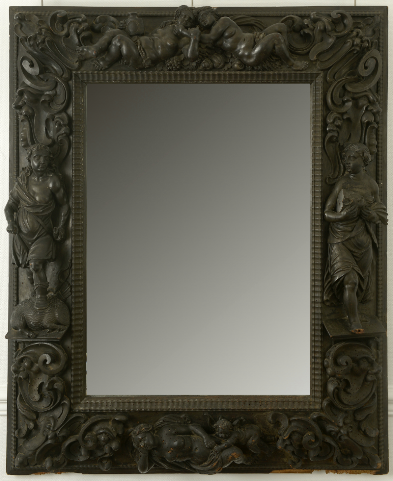 Lot 172, an exceptional Louis XV style ormolu garniture de cheminee executed at the end of the nineteenth century was sold 11,500 EUR at the high end of its estimated 9 000 to 12,000 Euros. Resulting from the collaboration of the house Raingo Frères in Paris for the watch making and famous bronze sculptor Henri Picard, it is characteristic of the way of the latter with putti. (Main picture)
Lot 174, a large salon in giltwood garnished with tapestry of fables of La Fontaine fetched at 6,300 EUR on an estimate of 2,000 to 3,000 Euros. Made of a sofa, four armchairs and four chairs in Louis XVI style, their conditions have attracted many bidders.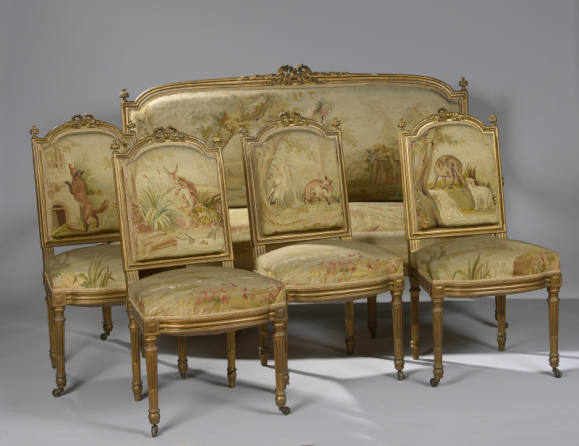 These results show that furniture and objets d'art from the second half of the nineteenth century, except for the cartel by Cressent, are still popular and prestigious signed by Beurdeley, Picard, Linke or Sormani, to name a few, are sought after by amateurs and collectors.

Send this article to a friend