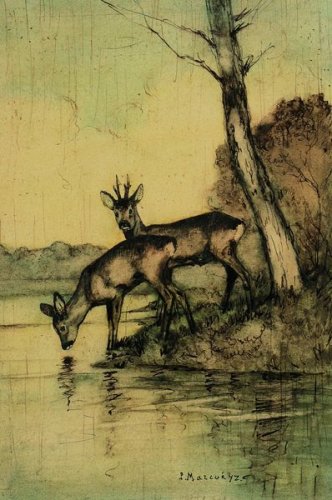 Saturday, January 15, Philocale auctioneer sold 198 lots including paintings, jewellery, furniture and works of art. Authenticite appraised the latest. Very good prices were achieved in each field, have a look on some of them.
Le lot 19, « chevreuils » de Paul Marcueyz (1877-1952), dessin à l'encre, bistre et lavis signé en bas à droite et mesurant 22,5 cm par 14,4 cm trouvait preneur à 1 350€ contre une estimation de 200 à 300€. On soulignera que la vente se déroulait à proximité d'Orléans ce qui explique peut être ce prix surprenant, en effet Marcuyez était un artiste local et comme souvent ce dernier a certainement bénéficié de l'attrait régionaliste. (illustration principale)
Dans les bijoux, la vedette revenait sans conteste au lot 72. Il s'agit d'une bague Cartier vers 1930 en platine sertie d'un diamant de taille ancienne d'environ 5,50 carats sur fond d'onyx était adjugée 37 000€ sur une estimation de 7 000 à 10 000€. Les bijoux des grands joailliers restent particulièrement recherchés et apparaissent comme des valeurs refuges.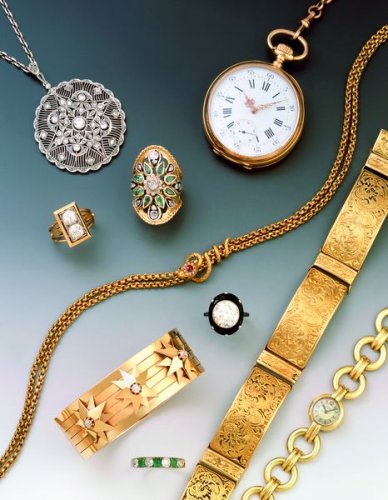 Le lot 133, une boite en pate de verre dégradé jaune par Amalric Walter (1870-1959) créé également la surprise. Estimé 200 à 300€ cette pate de verre particulièrement séduisante s'envolait à 2 650€ confirmant le dynamisme du marché de l'art pour les pièces de la première moitié du XXème siècle. Rappelons que Walter fait partie des artistes ayant travaillés à Nancy.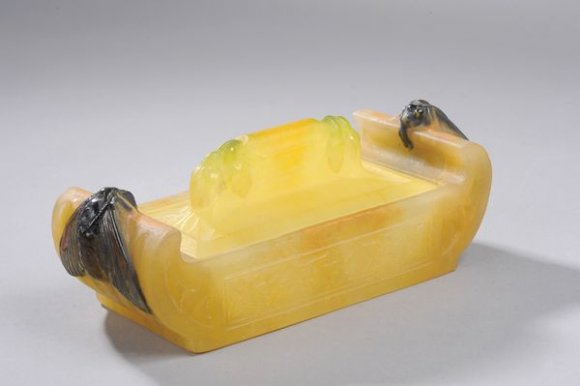 Une paire de cantonnières, lot 162, en tapisserie d'Aubusson d'époque Napoléon III représentant en partie haute un homme tenant une lunette tombant dans un puits pour la première et un chasseur effrayé par un lion pour la seconde et mesurant 352 cm par 262 cm chacune était adjugé 2 300€ sur une estimation de 800 à 1 200€.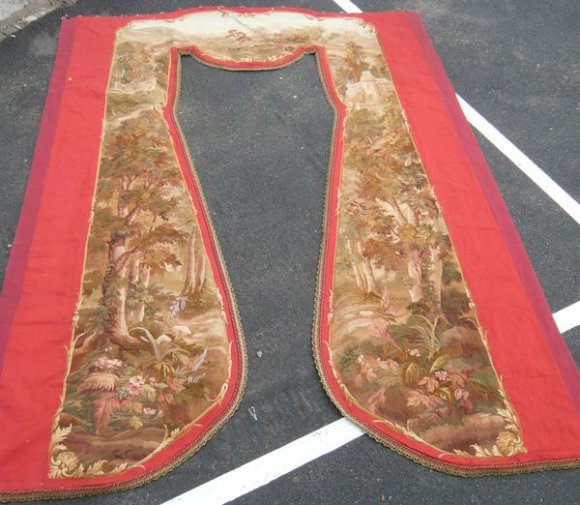 En matière de meuble, la palme revenait au lot 178, un bureau plat en acajou et placage d'acajou ouvrant par trois tiroirs en ceinture et reposant sur quatre pieds gaine à angles abattus. Ce bureau, de style Louis XVI, était l'œuvre de la maison Sormani qui vit le jour en 1847 et qui tient boutique au 134 boulevard Haussmann à Paris de 1914 à 1934. Sur une estimation de 2 000 à 3 000€, notre bureau décrochait la seconde meilleure enchère de la vacation à 6 500€. Soulignons que les œuvres de qualité des grandes maisons d'ébénisterie de la fin du XIXème siècle et du début du XXème siècle tel que Sormani, Linke ou Dhiel sont aujourd'hui particulièrement recherchées des amateurs et collectionneurs.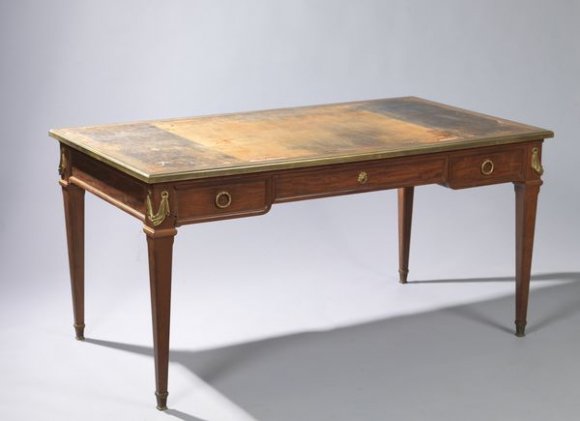 Dans les sculptures, on notera les 1 000€ obtenu par le buste de Casimir Perier, épreuve en plâtre patiné bronze d'après le marbre de Dominique Maggesi (1807-1892) conservé au musée de Bordeaux.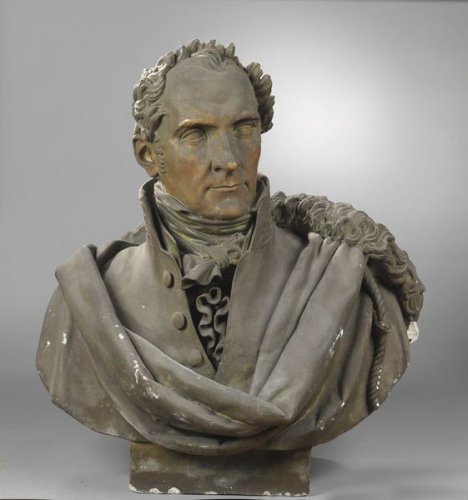 Ces quelques résultats montrent que le marché de l'art anciens est aujourd'hui particulièrement dynamique et que les objets et meubles de qualité ou à fort caractère décoratif trouvent preneurs bien au delà des estimations.
Cedric Henon
Continental Furniture Specialist
Appraisal - Valuation - Auction

Send this article to a friend