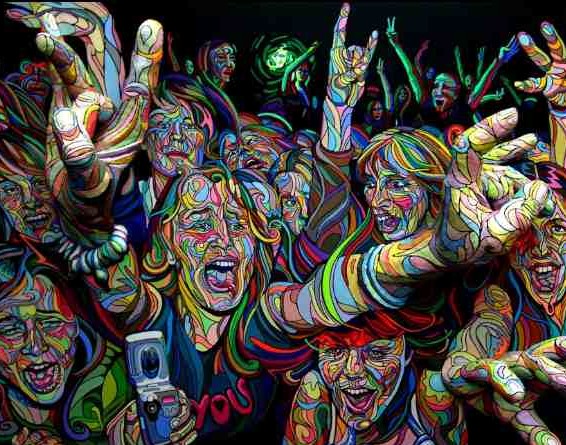 Street artist whose fame now exceeds largely the suburbs of Evry, his hometown, Marchal Mithouard aka SHAKA, established himself as a rising star of the French art scene.
His geometric and striking style is the result of the merger of two complementary formations: one from training in Plastic Arts at the Sorbonne, the other intensive practice of street art on the walls of his city from its 15.
The composition of his paintings is reminiscent of some classical references such as the tradition of the great frescoes of Caravaggio or Archimboldo Mannerism. The use of bright and sour colors highlights a colorful realism in the style of Fauvism. His characters, often outlined in black or red, have a look fragmented, reminiscent of the tradition of bas reliefs.
All these elements of pictorial language give unique rhythm to his work.

The particularity of the artist lies in the specificity of his paintings 3D. Result of 10 years of research and experimentation, the technique involves carving out on the canvas builders foam and strips of plaster. This addition gives a sculptural dimension "snapping" and even stronger in his works.
Through these, Shaka seeks to strike the viewer and returns to the anxieties of contemporary society. A group of young faces in threatening postures, a public concert in jubilation, and a scene of hysteria in a supermarket ... The paintings become a bridge between two worlds: the characters one and the audience one.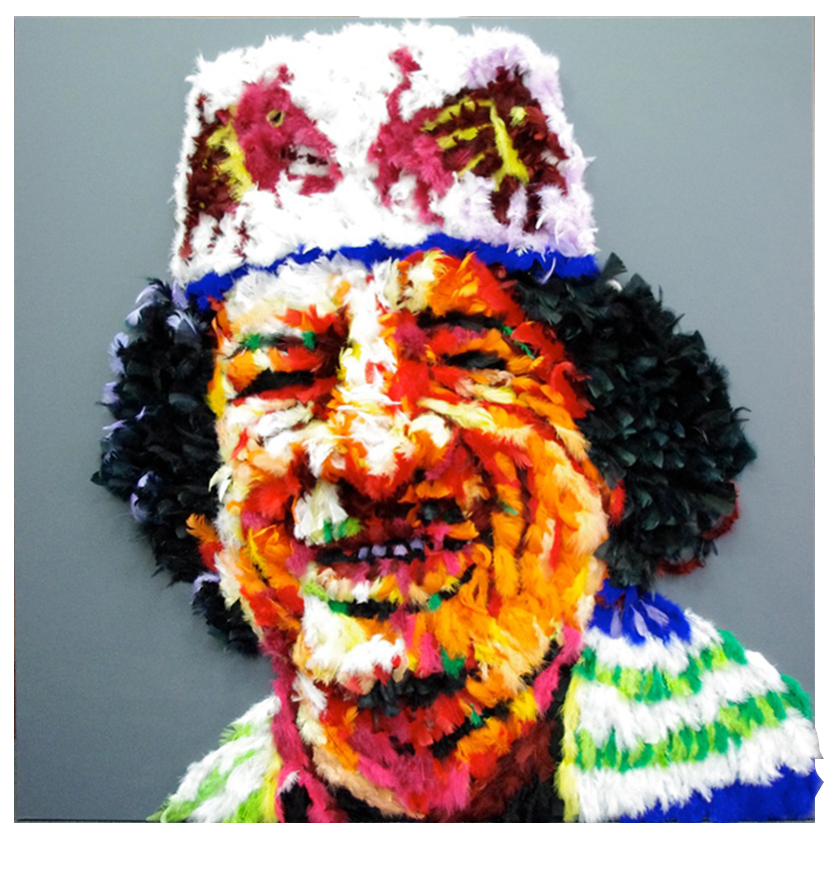 The strength of this artist also lies in its ability to renew his art: his particular style is not confined to the technique. The portrait of Muammar Gaddafi made ​​with tar and feathers are just one side of its ability to renew his art and to realize ideas in different techniques.
The Gallery Lazarew in Paris exhibits Shaka.
Elodie Salmeron
Street Art consultant
Actually
Galerie Lazarew
14, rue du Perche 75003 Paris
Until the 12th November 2011
Coming soon:
London: West Bank Gallery in March 2012
Marseille: Seize Galerie, from 23rd May to 16th June 2012
Crédits photographiques : Shaka

Send this article to a friend