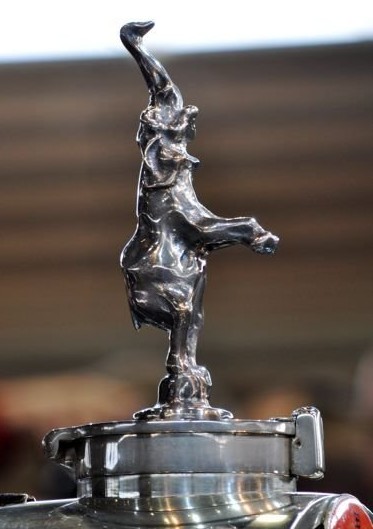 Son of the famous Italian creator of furniture Carlo Bugatti, and brother of the car manufacturer Ettore Bugatti, Rembrandt Bugatti is one of the most important animals sculptors of every time(weather). Disappeared prematurely at the age of 33, its sculptures are rare and always so looked for by the big European and American collectors.
Existence of a passionate person
Rembrandt (1884-1916) spends its childhood in the studio of his father where it forges its taste for the creation. In the contact of a friend of the family, the prince sculptor Paolo Troubetzkoy, he learns the modelling. Very fast, the animal becomes its subject of preference.
In 1904, the young artist meets in Paris the bronze caster Adrien Hébrard with whom he signs an exclusive contract for the bronze edition of its plasters and marble. His exhibitions in the gallery Hébrard rue Royale meet a real success.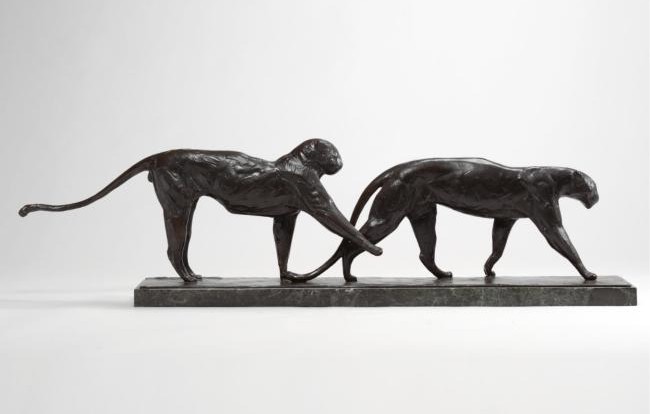 Two small leopards, bronze casted by A.A.Hébrard, circa on 1913. Courtesy of Of Sotheby's.
It is in the Jardin des plantes, or from 1907 in the zoo of Antwerp, that he spends the main part of his time to study his odels. Animals become his best confidants.
Depressive artist, the Great War will deprive him of the contact with animals. Horrified by the violence of the war, he decides to end his life n 1916.
Study but not imitate
Real self-taught, Rembrandt Bugatti is connected with no school. His perfect knowledge of the models appears clearly in its work. He excels at the art of giving the attitudes of animals: the nervousness of the panther or the peace and the spontaneity of the elephant... He gives to his French Bulldog a very meaning depiction, and a charming attitude, in particular thanks to his glance.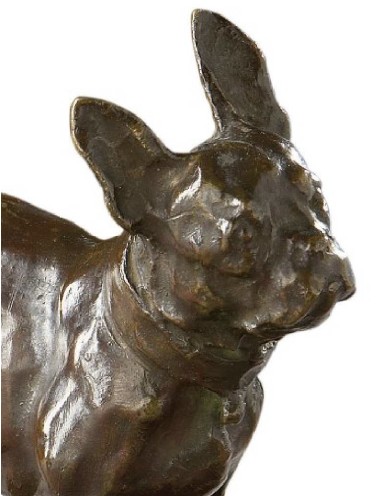 French bulldog (detail), bronze, circa on 1905. Courtesy of Christie's.
He does not lose interest totally in people and realize some rare family portraits and nudes.
His style evolves as time goes by. Its Lion and its Lioness of Nubia, for example, present simple and cubist lines whereas his Big lion in the rest which it realizes at the end of its career, is much more details.
The most expensive animal's sculptor
Bronzes of the artist add records to records. In 2007, the Panther with a moustache feulant (1906) fetched 537 680 € and its rarest sculptures can negotiate in private sales around 2,000,000 Euros!
It explains by their modernity but also by the fact that they were casted only in small number going generally of one to ten copies.
Author of the famous mascot of the radiator cap of Bugatti Royale, Rembrandt Bugatti is the main artist in the animal's sculptor field in the first part of the 20th century.
Charlotte Meniaud
20th century specialist consultant for Authenticite.

Send this article to a friend