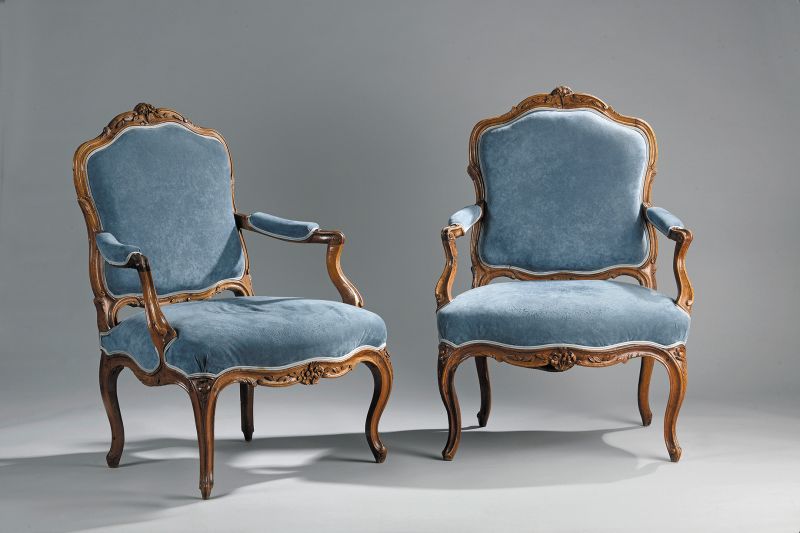 Sunday, May 18, the auction house Guillaume Le Floc'h, in collaboration with Authenticité specialists for furniture and works of art, will auction at St. Cloud old masters and modern paintings, animal bronzes and furniture and works of art.
Among the paintings that will be sold let's focus on Lot 43, an oil on canvas painted by the Ukrainian painter Alexandre Altmann (1895-1950), author also of lots 44 and 45. Entitled "House on the River", signed lower left, measuring 60 cm by 73 cm, this painting is estimated between 6,000 and 7,000 Euros.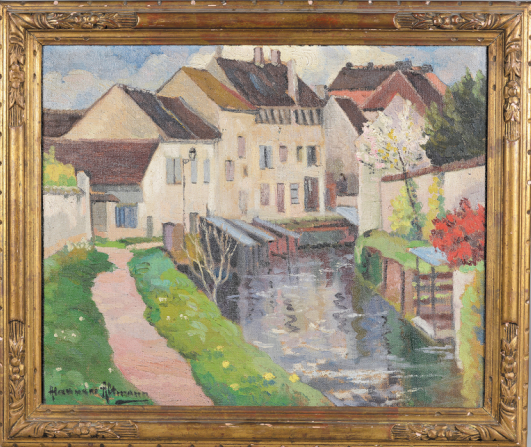 Among the works of art, a wildlife bronze caught our attention. It is a sculpture by Roger Godchaux (1878-1958), artist who is rarely seen in auctions, representing an Indian on his elephant on his way back from a hunting tigers. Casting, lost wax is due to Susse Frères renowned for the quality of its bronzes. It is estimated between 3,000 and 5,000 Euros.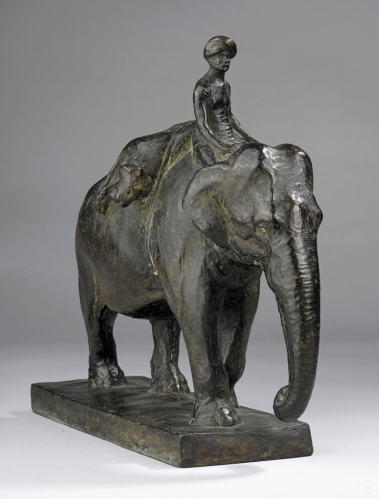 Among the furniture's look at lot 168, a exceptional tall clock, veneered purplewood and kingwood, with a rich ormolu mounts, stamped François Duhamel and Louis XV period. It should be noted the complications of the movement of our clock which indicates the hours, minutes and seconds and days, calendars, month and moon phases. 8-12 000 Euros are expected for this beautiful timepiece.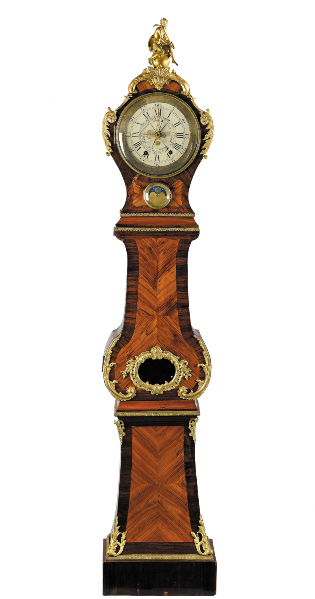 Among the seats, lot 178, is an important pair of armchairs "a la reine" of the Louis XV period stamped by the famous cabinetmaker from Lyon, Pierre Nogaret. Characteristics of its own way include his rocaille lines, armrests whiplash and rich vegetable sculpture. They are estimated at between 5,000 8,000 Euros. (Main illustration)
Informations:
Where: hôtel des Ventes de Saint-Cloud - 1ter boulevard de la République – 92210 Saint-Cloud.
When: Sunday 18 May 2014 at 14h30.
Viewing: Friday 16 May and Saturday 17 May 2014 from 11h to 18h and on Sunday 18 May from 11h to 12h.
Online catalogue: CATALOGUE
Images: Coutesy of SVV Le Floc'h

Send this article to a friend