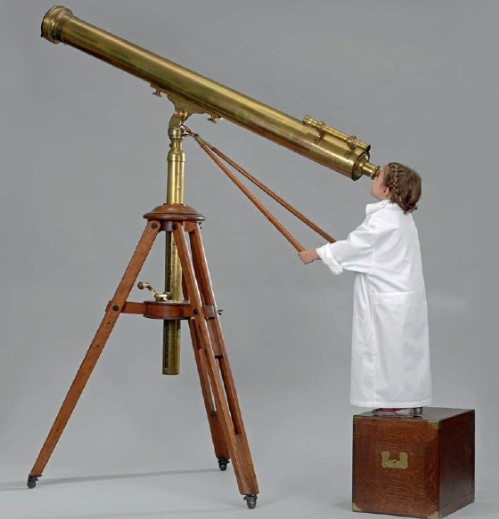 The 5th and 25th October, the auction houses Le Floc'h and Philocale sold with the expertise of our specialists, fine furniture, sculptures, and works of art. During its auctions, individuals and antiques dealers were many to bid either in room, on the phone or internet. Result of this duel particular duel / professional: often confirmed high estimates.
€5,000: a Regence Boulle cartel clock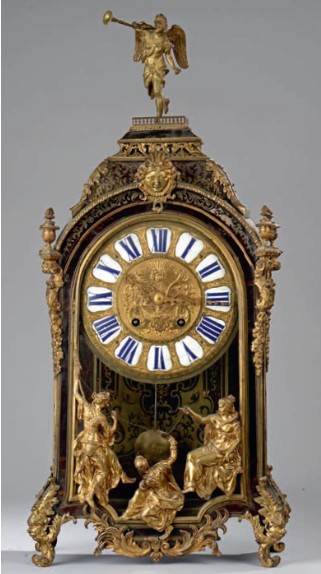 Expected between €4,000 and €6,000, our clock has confirmed its estimate. Bidders particularly enjoyed its bronzes. The figure of the three Parques spinning the time can be found on clocks and cartonniers attributed to the famous André Charles Boulle.
€10,500: a Transition Louis XV/Louis XVI parquetry commode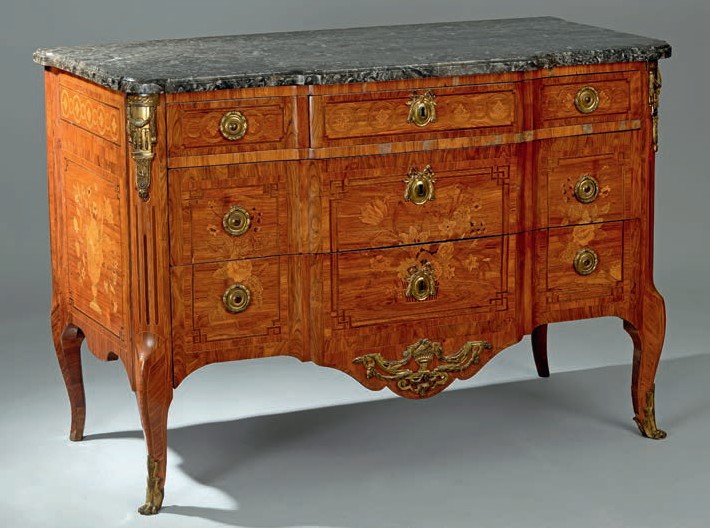 The marquetry decoration of our piece of furniture, flower vase, frieze interlacing, presents similarities of the productions of William Kemp and Charles Topino, two of the largest marketers of 18th century. This is certainly the finesse of this decor that has attracted bidders. Our beautiful commode confirmed its estimate of between €8,000 and €12,000.
€7,800: a table by Gabriel Viardot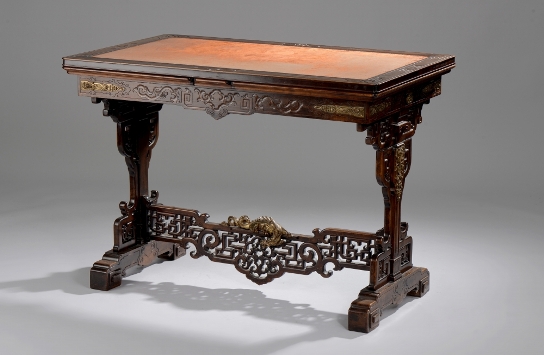 The works of Viardot marked by China and Japan are now increasingly sought after by collectors. They actually become sure values on the art market. Our stamped table bought by the Parisian trade which were willing to bid five times its initial estimate (€1,000/€2,000€).
€13,200: Alouis XVI style vitrine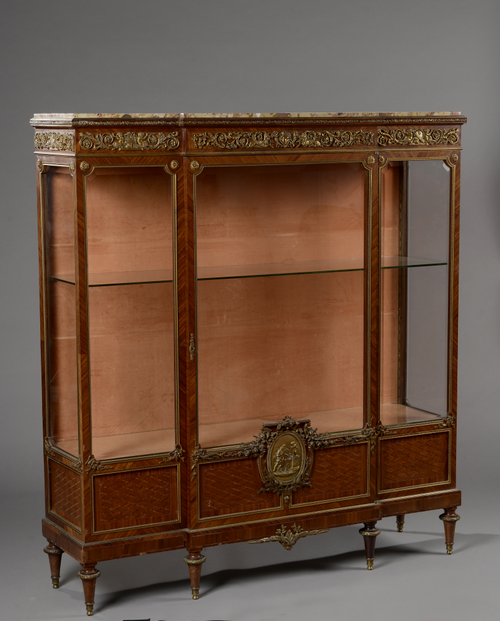 Let conclude our auctions review with this beautiful Louis XVI style vitrine attributed to François Linke. Reasonably estimated € 2,000 to € 3,000, our piece of furniture has quintupled its estimate, confirming the taste for fine style furniture made in the late 19th century. This vitrine might soon leave for China to become the setting of a fine collection of works of art.
Our fine art specialists are regularly involved in expertise for auctions in France and the United Kingdom. If you want to include one of your fine pieces of art, do not hesitate to contact our experts. You can also use our free valuation online service.

Send this article to a friend