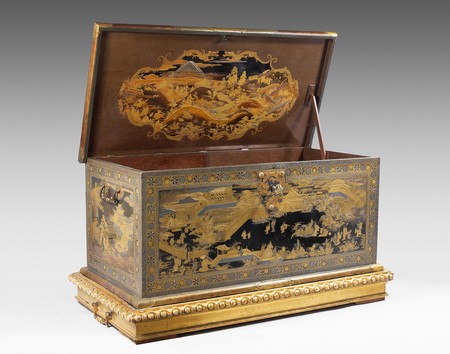 It is in Cheverny that was auctioned an exceptional cabinet that belonged to Cardinal Mazarin (1602-1661). After being rediscovered by SVV Rouillac in early 2013, the object of inestimable value was sold to the Rijksmuseum in Amsterdam for £4,5 million on June 9. This chest with impressive dimensions dates from the Edo era, between 1630 and 1640 and served as a bar to its former owner!
This object consists of cedar panels covered with thick layers of lacquer and black lacquer with gold aventurine powder, has no less than 9 m2 of decorations of 9 mm thick. The delicacy of decorations and quality of execution shows again the dexterity the Japanese in the art of lacquer.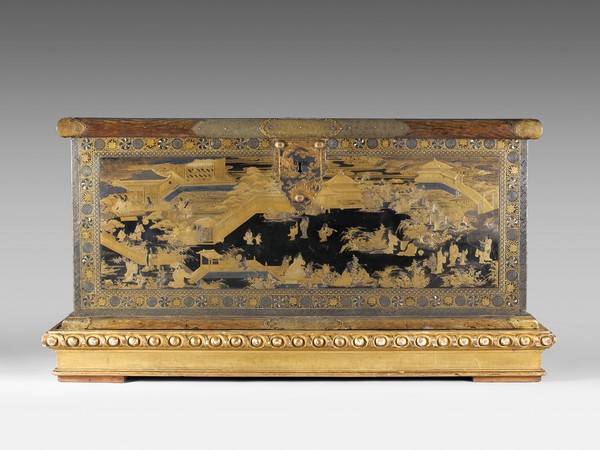 Each panel lacquer is richly decorated as the front panel with the Tale of Genji decorated with 36 characters and numerous animals living in an architectural setting or Eight views of Omi on the top of the lid. All panels are surrounded by a decorative frieze of alternating geometric pattern with magnolia flowers, way of Dhama and lotus flowers.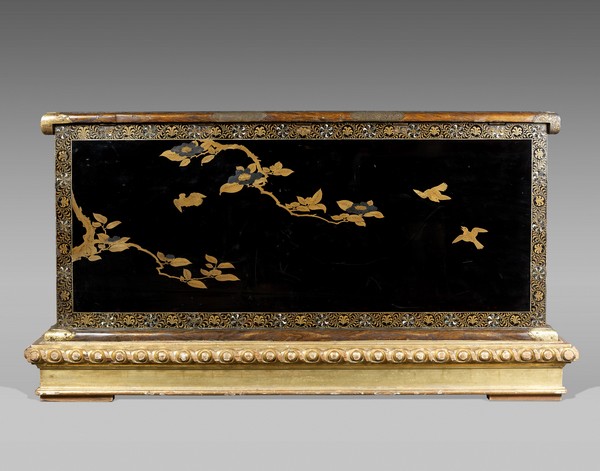 While Japan had closed its borders to European trade, the chest left the country in 1643 with three others and was part of a special order of the Dutch East India Company. It would have been stored for several years in the port of Amsterdam before being purchased in January 1658 by the marchand mercier Juilliot on behalf of Cardinal Mazarin. It is number 829 of the inventory after death of Cardinal and was placed in the current Galerie Mazarine. It is likely that the series of four chests with the one of the Victoria & Albert Museum represent the seasons: it would be the spring with magnolia flowers.
The Mazarin Chest has not yet revealed all its mysteries but can already say that this artefact is definitely part of history.
Bérénice Cugnière
Illustrations : courtesy of Rouillac, Cheverny.

Send this article to a friend