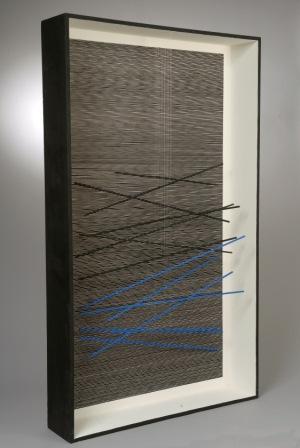 Saturday 12th October, SVV Philocale, assisted by the Cabinet d'expertise Authenticité for fine furniture and works of art, will auction antique paintings, modern and contemporary furniture and objets d'art from the 17th, 18th and 19th century and books and ancient weapons.
Lot 52, is a work of Victor Vasarely (1906-1997) entitled "Yapura" part of the series Belle Isle circa 1960. Executed in tempera and oil on a laminated panel, it is signed HK. Its authenticity was confirmed by the heirs of Vasarely and it was bought by the vendors in April 1963 at the Argos gallery in Nantes. This painting is estimated between 25 and 35,000 Euros.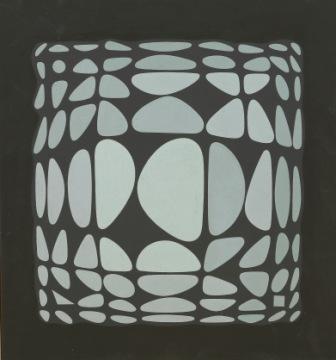 Lot 64 is an oil on canvas entitled "Charrette" executed by Georges Mathieu (1921-2012). This painting is signed and dated 64 on the lower right, titled, signed and dated on the back of the canvas. This painting was done by Mathieu in honor of Vendée chief François-Athanase Charette de La Contrie (1763-1796). This painting is expected between 18 and 25,000 Euros.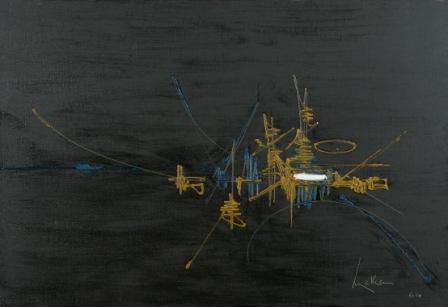 Before turning to furniture and Works of art, a special mention for lot 78, estimated between 100 and 150 thousand Euros actually the highlight of the sale. It is a work of Jesus Rafael Soto (1923-2005) entitled "Vibraciones", dated November 1963. It consists of fourteen thick metal rods painted blue and black in suspension. This sculpture is not signed but is sold with a certificate of authenticity from the artist. (Main picture)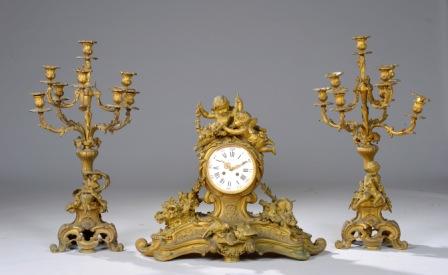 Lot 172 is an exceptional ormolu garniture by the famous bronze sculptor of the second half of the nineteenth century Henri Picard and watchmaker Raingo Frères. It consists of a very large clock surmounted by cherubs playing and a pair of candelabra with figures with eight lights over seven arms. Estimated between 9 and 14,000 Euros, it could create a surprise as the works of Picard are being sought by collectors for the quality of their design as well as for their fine execution.
Do not worry, the auction also includes many lots estimated at between 100 and 1,500 Euros.
Informations:
Where: Château de La Fontaine, 1379 rue de la Reine Blanche, 45160 Olivet
When: Saturday 12th October 2013 from 14h30.
Viewing: Friday 11th October from 12h to 19h and Saturday 12th October 2013 from 10h30 to 12h.
Online catalogue: CATALOGUE

Send this article to a friend