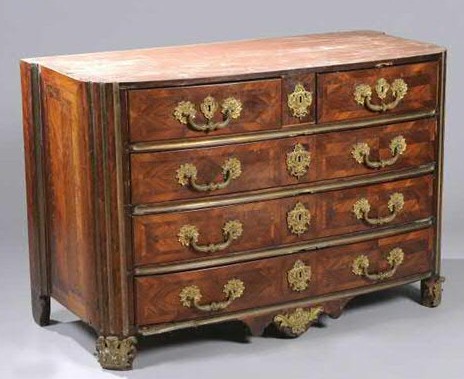 Saturday, January 14, the SVV Philocale, in collaboration with our team of experts in antique furniture and works of art, will auction in Olivet old books, old masters and modern paintings and drawings, jewelry, watches, silverware and furniture and works of art.
Let's have a look to some lots.
The amateurs of old books and fine bindings will find under lot 5 of the catalogue a book by d'Hozier, Les noms, surnoms qualitez armes et blasons des chevaliers et officiers de l'ordre du st Esprit. Published in Paris by Mr. Tavernier in 1634. This is a in 4 demi, the binding later with on the front " M. Caminade de Castres officier des ordres du Roi, maitres des requestes honoraire de l'hotel du Comte d'Artois. 1779. We find an ex-libris on title page. Cutter short at the top. It is decorated with an engraved half-title, three large and beautiful plates by A. Bosse and 58 pages (out of 59, one missing as in many copies) with the coat of arms of each knights and commanders; the sheet 3 is a title. Some margin short but a good book. Our book is a first and only edition; it is expected around 400/600 Euros.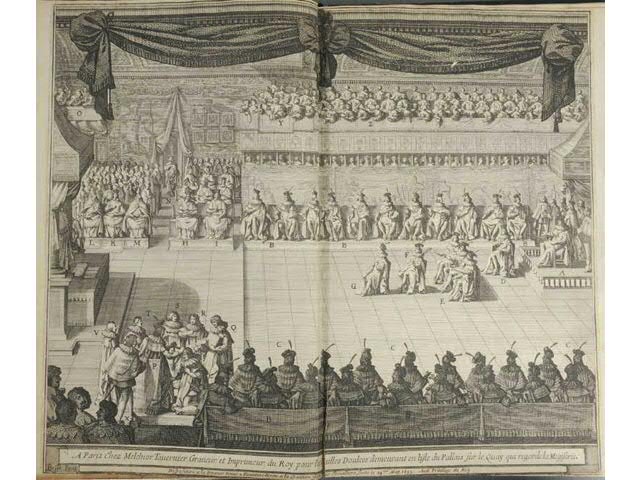 In old paintings, note lot 28. There are two oil on panels' paintings from the Flemish school of the eighteenth century, Le relais de poste, after to Philips Wouwerman and Le maréchal ferrant. These two paintings forming pendants measure 53x40 cm and are estimated 3500/5000 Euros for two.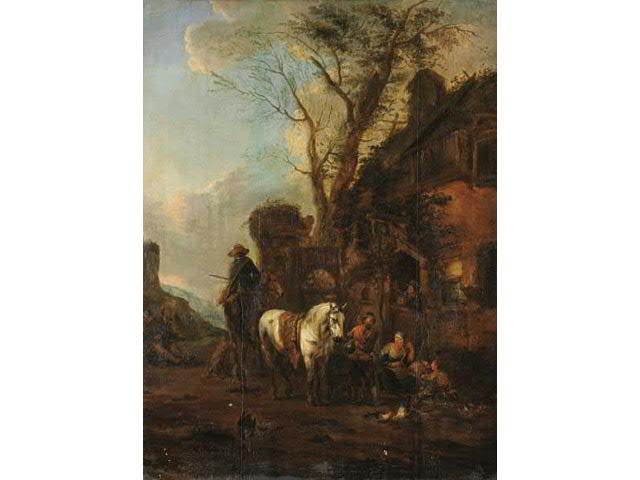 Among the many bronzes and sculptures we chose the lot 93, Bust of Daphne. This is a bronze with brown patina, signed and dated 1919 Etienne Forestier. It rests on a wooden pedestal Stand and measures 43 cm high off base. Our bust is estimated 500 to 800 Euros.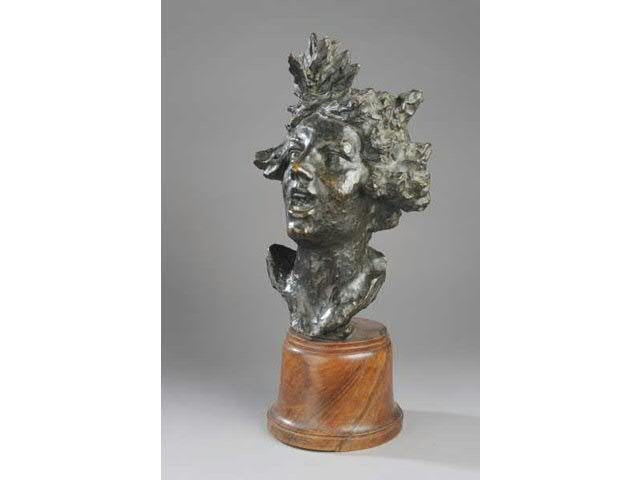 In glass and Art Nouveau let us look the lot 140 which is a red glass globular vase with collar decorated with tan spotted. The shoulder is highlighted by two side handles stretched and applied hot. It is signed Daum Nancy and measures 27 cm high.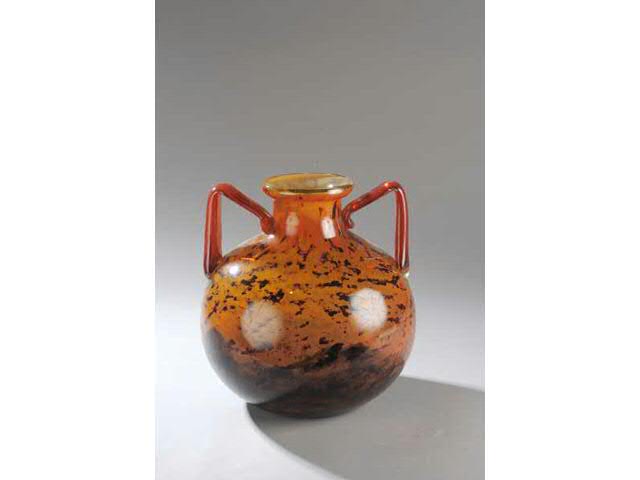 Lot 190 is a pair of ormolu bronze covered vases forming brule parfum on a square base with pearls. They have a rich ornamentation of love, garlands of vines, triglyphs, drops and interlacing. The handles are supported by rams' heads. They are signed "E. Carlier" and date from the mid-nineteenth century. The Parisian sculptor Emile-François Carlier has worked with the jeweler Emile Froment-Meurice. The pair is expected around 2000 to 3000 Euros.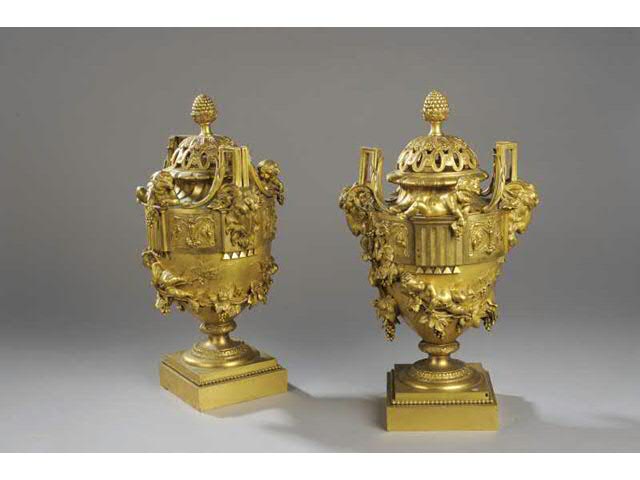 Our favorite (main illustration) is a magnificent chest of drawers, lot 200, estimated 5000/8000 Euros. With an arched facade, veneer in kingwood decorated with square on the tip, it opens by five drawers on four rows separated by rails. It has a rich ornamentation of ormolu bronzes such as handles, keyholes with dolphins and a female face apron. It dates of the Regence period. It comes with a later marble top.
Over 230 lots will be auctioned with reasonable estimates and works for everyone from the seventeenth to the twentieth century and for all budgets, the lowest estimate being less than 50 Euros. Feel free to come to the exhibition and indulge yourself.
Cedric Henon, Continental Furniture Specialist
Informations :
Online catalogue : Catalogue
Viewing: Friday 13th January from 12h to 18h and Saturday 14th January from 10h30 to 12h
Sale: Saturday 14th January 2012 from 14h30
Where: Domaine de la Fontaine -1379, rue de la Reine Blanche - 45160 Olivet

Send this article to a friend