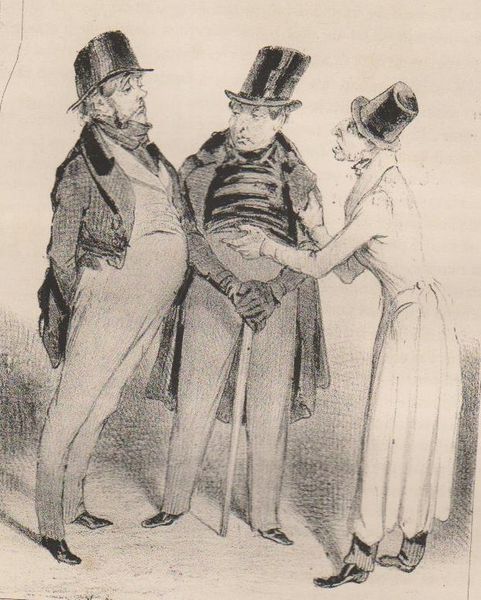 Honore Daumier, this name evokes for many of you a caricaturist of society and politics under Louis Philippe and the Second Empire. But he was also a true artist of his time both engraver and lithographer, painter and sculptor.
Let's have look to his life and work.
Early years
Honoré Daumier born on February 26th, 1808 in Marseille in a relatively poor but cultured family. His father glazier wrote poems and took the family to Paris to seek fame, unfortunately without success.
Soon, the young Honoré shows an attraction to the arts that his father tries to divert, without success, placing it in a bailiff office. It's finally Alexandre Lenoir, a family friend and rescuer of many treasures of the Middle Ages, who convinces his father to let him follow the course of the Swiss Academy. In the meantime, Daumier worked for an editor and engraver named Belliard.
Daumier engraver
Daumier joined the team of the satirical newspaper La Caricature under the direction of Charles Philipon. Daumier let his talent as a caricaturist fully expressed.
The prints that have survived show us a Daumier portraying the new ruling class, the bourgeoisie, but also those of parliamentarians and King Louis-Philippe. This is also a caricature of the latter in Gargantua that won him six months' imprisonment in 1832.
After this episode, he returned to Charivari and depicts the bourgeoisie of the time especially through the character of Robert Macaire. It marries all the clichés that we can then reproach the rising social class.
It was also at this time that he offers us a portrait of the French justice system and its servants in the 1840s, judges, prosecutors, lawyers. All are portrayed with the utmost severity. It is likely that his time at a bailiff in his youth served him a lot. This set of lithographed album is rare.
Daumier sculptor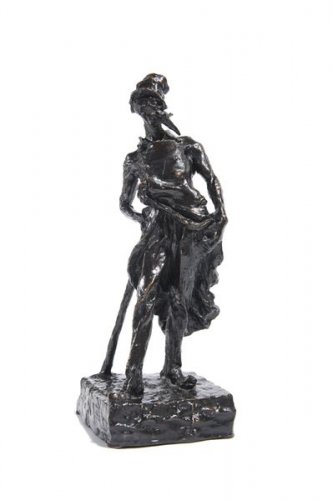 Honoré Daumier, Ratapoil, épreuve en bronze fondue par Valsuani, circa 1950. ©Leclere
Daumier realized 36 busts in clay of members of parliament of his time. His busts were made ​​from memory after the sessions of the Palais Bourbon. We must also add two other sculptures Ratapoil, caricature of Napoleon III, and The Emigrants.
It is therefore 38 sculptures that are given to the artist. Not one of it was the subject of a cast in his lifetime, it's only posthumous casts dating from the 20th century. Among the founders there are Barbedienne, Rudi, and Siot-Decauville Valsuani.
There are also a series of bronze figures executed in the twentieth century based on the lithographs of Daumier.
Daumier painter
Daumier executed more than 3900 prints but he was also an artist ahead of his time who left about 500 paintings.
His paintings are pioneer of the realistic movement. He was one of the first to represent the working class.
As a painter, Daumier knew no success. A year before his death in 1878, blind and poor, living in a house lent by Corotthe Gallery Durand-Ruel exhibited his paintings acclaimed by critics but ignored by the public.
Daumier appears as an multi-talented artist. Today, his paintings and bronzes are highly successful at auctions, as well as some series of prints.
Each month, we organise auctions of fine continental furniture, antique clocks and works of art with our network of auctioneers. We invite you to contact us if you wish to include lots in our future sale. Valuations are free for auction.
If you need an appraisal for sale, insurance or inheritance, please contact us.
Main picture: Honore Daumier, lithographie tirée des cent et un Robert Macaire. © Ferranton

Send this article to a friend