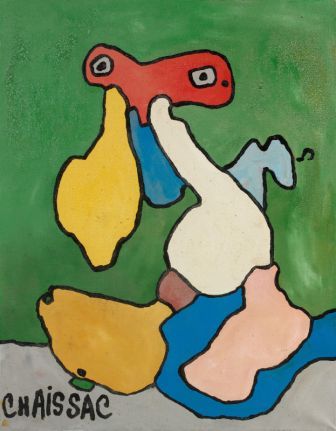 For long under valued and under estimated by the market and museums, Gaston Chaissac is now recognized as a major artist of the twentieth century.
He was born in 1910 in Avallon of a shoemaker father. In 1934, he moved to Paris as a shoemaker with his brother. This is where he met the painters Otto Freundlich and Jeanne-Kloss Kosnick that will change the course of his life by encouraging his art.
Frail, he has tuberculosis from 1938 to 1942. During his convalescence, he met painters André Lhote and Albert Gleizes, the gallery owner Aimé Maeght, the sculptor and architect André Bloc. At this time, he made many drawings and gouaches in which, animal, plants and humans parts intermingle in a delimited by a black line on a brightly colored background.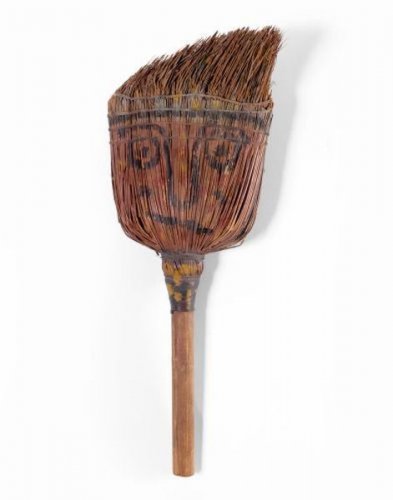 After his marriage in 1942, he settled in the Vendee and isolated of all, he began to paint in oil. He then enters into a relationship with Jean Dubuffet and both become the spearhead of Art Brut and exhibited at Drouin in 1949. During this period, Chaissac began a thorough search of his art and the major features of its technical and his style appear.
From 1950, he distanced himself from Dubuffet and deploys his pictorial art in all media to within easy reach as basin or bowl ... He also practices sticking, in particular pebbles on canvas.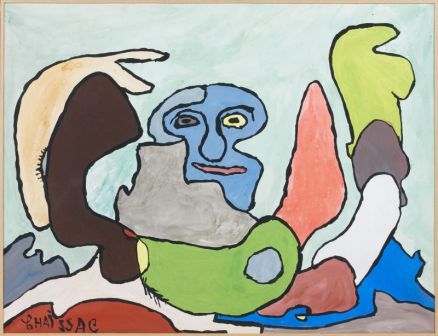 He died in 1964, and it was not until 1973 that the first retrospective of his work was held at the Musée National d'Art Moderne in Paris.
His works are now sought after by collectors and amateurs who recognize the major contribution of Chaissac to the art of the twentieth century away from any comparison to previous styles.
Chaissac at auction: lithographs and multiple sell a few hundred pounds, the paintings begin around £12,000 and sculptures from £30 000.
Images: courtesy of Artcurial

Send this article to a friend