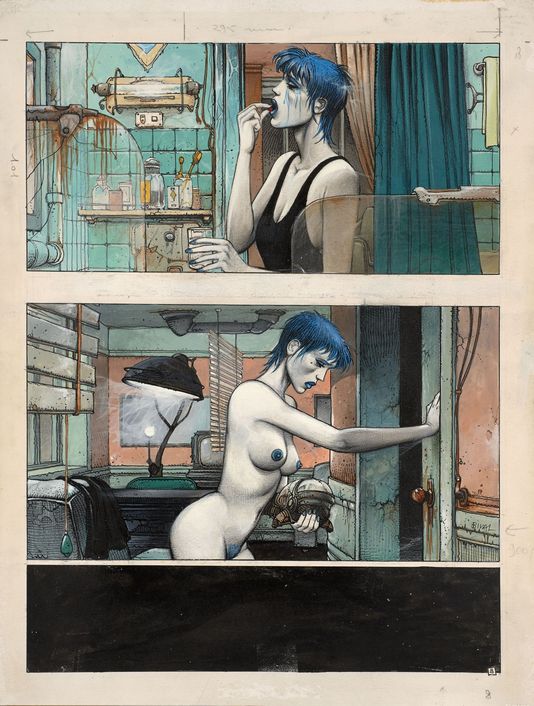 Comics universally appreciated from 7 to 77 years old and from £10 to ... £2 million! For ten years, the popularity of the boxes and bubbles give full advantage in the second market. Prices soared in a market that can not be overseen anymore!
Hergé's death in 1983 opened the way for tintinomania. Tintin fans are passionate by vintage albums and derived products from the blonde journalist. But the Grail for collectors are the original plates. They create the event at each auction and produce records as the cover page project awarded £2,000,000 in 2014.
Hergé opens the door and brings in its wave the great Franco-Belgian artists like Hugo Pratt, Uderzo, Franquin and Peyo. Their boards are sold between £100,000 and £600,000. Manara, Druillet, Tardi, Gottlib, or Largo Winch do very well with at auctions at more than £10,000.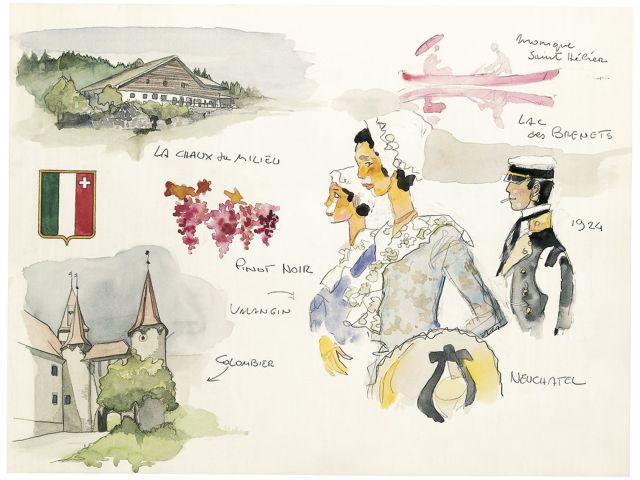 Aware of this new market, the new generation is now turning directly to the exhibition: Enki Bilal, Geluck or the rising generation as Nicolas de Crécy or Didier Graffet. These two French artists have acquired in recent years worldwide fame. Their paintings respectively sell in excess of £20,000 and £40,000.
The market currently involves essentially Franco-Belgian authors. In the US, the market is still concentrated on the sale of comic books or some artists like Robert Crump. Japanese manga is still slow, but things are changing.
This renewed passion for the 9th art goes with full recognition as art. Asterix is exposed to BNF1 and Enki Bilal at Louvre2. The uninhibited comic is becoming a major and sustainable market.
Anaïs Couteau
crédits :
Enki Bilal, Nikopol t.2 La femme piège pl.8, adjugé 354 892 € (c) Artcurial
Hugo Pratt, extrait du portfolio "Et in Helvetia corto" adjugé 597 500 € (c) Artcurial
1 exposition "Astérix à la BnF" du 16 octobre 2013 au 26 janvier 2014.
2 exposition "Les fantômes du Louvre", du 20 décembre 2012 au 18 mars 2013.

Send this article to a friend