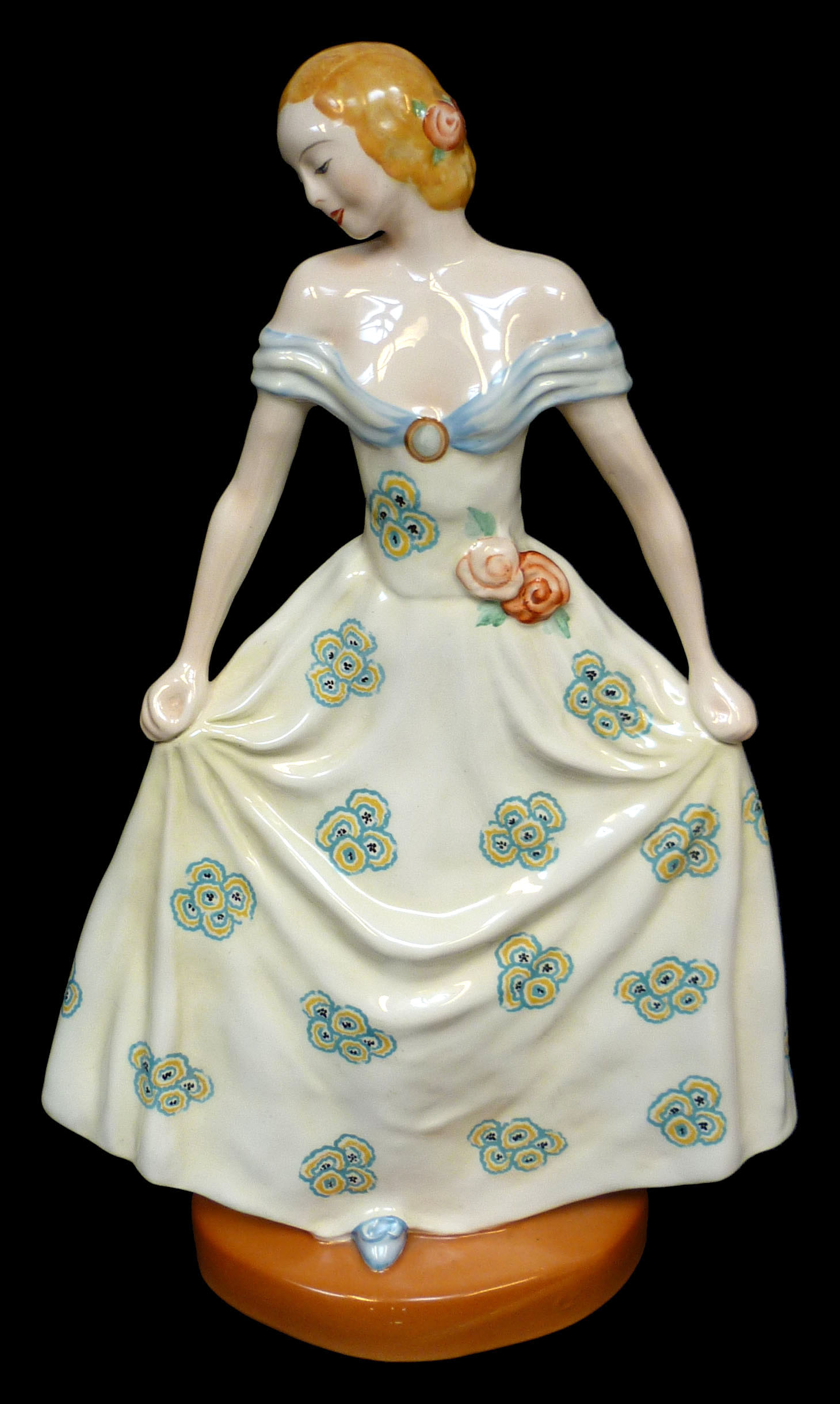 The manufacture of Boch Frères Kéramis (Belgium, Province of Hainaut, La Louviere) is now well known through the work of the very dynamic Charles Catteau . The one of the sculptor Catherine Barjansky is much less even though her career is international: Rome, Berlin, New York, Vienna, Paris, Brussels ...

Catherine is a native of Odessa, a Ukrainian city located in the Soviet empire. At the age of twenty, she studied sculpture in Monaco where she met her husband, Alexander Barjansky, the famous violinist whose name is now inseparable from a Stradivarius! With the profession of her husband, she travels a lot.

Witnesses of its exchanges with the intellectual environment of the time, her portraits of personalities dominate her work: a bust of Einstein, kept at the Solvay Institute in Brussels, a bust of Freud, or even Colette, writer who prefaced her first exhibition in Brussels. She realized a bust of Queen Elisabeth of Belgium ito who she was close . Catherine Barjansky liked to create "miniature" and it is in a suitcase, she brought in Brussels seventy of her works to exhibit them.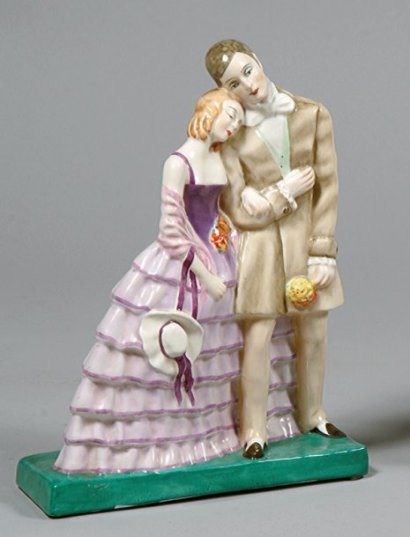 The art of sculpture, her passion, she practiced it her whole life. She teaches in Rome, where she founded a school in 1918, but also in the years 1920 to 1930 'and in New York after 1939.

The early contacts with Charles Catteau Boch (BFK), located some seventy kilometers from the capital, is around 1935. Hainaut coal contained then a center of creativity and a high concentration of skills in the arts of fire. Belgian Art Deco Ceramics lived its best time.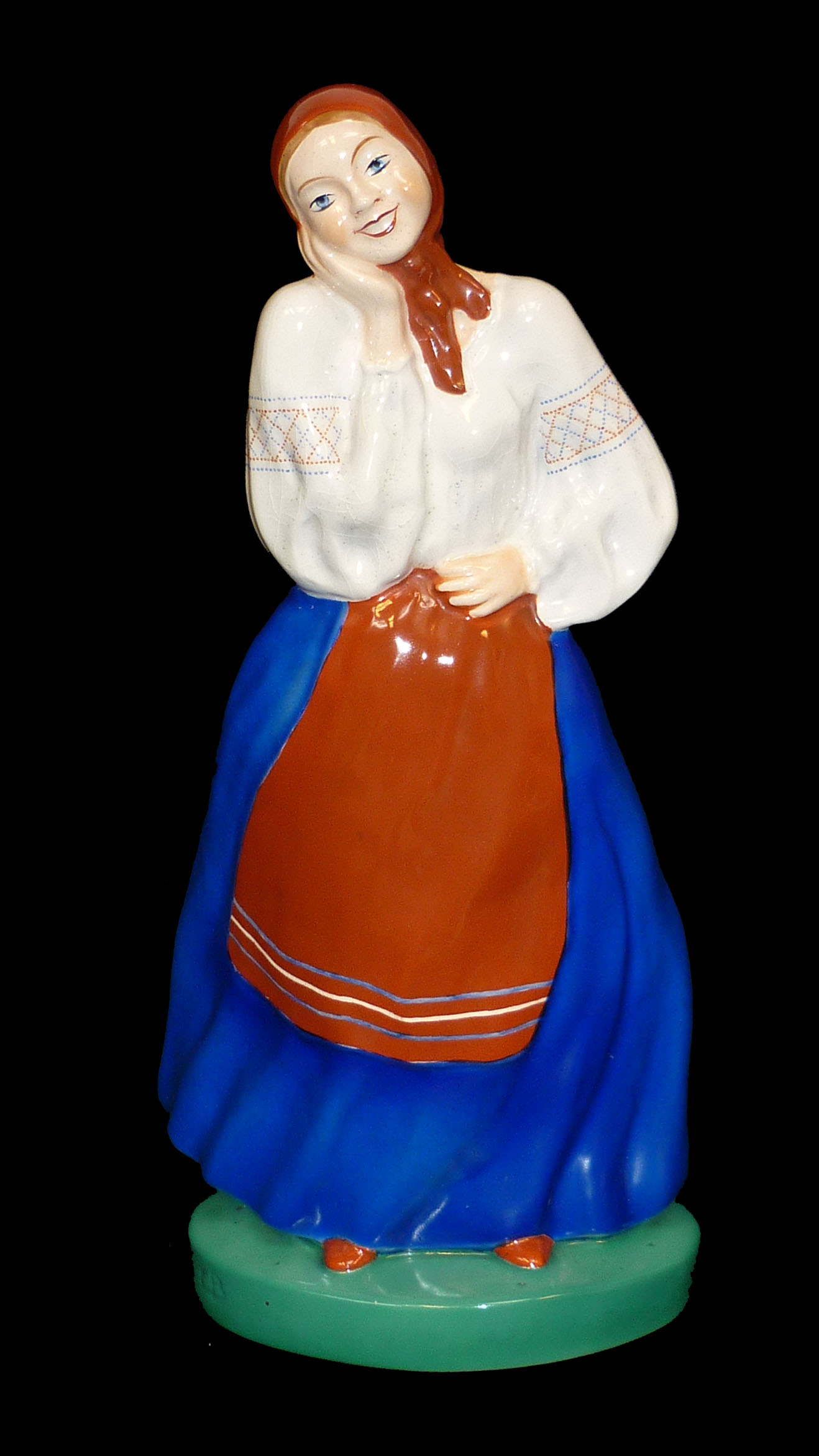 Her figures are published in earthenware, monochrome and polychrome: Lady bowing, Camille and Armand, Seated Woman and her dog, a young woman kneeling, Russian Peasant, Young woman sitting, woman the bouquet, dancer doing the splits, Christ the cross. Nine models are listed.

Worldwide famous, Catherine finally sees her works in pottery out of the shadows thanks to the patience of some knowledgeable collectors. Regularly, we find them on the art market as Drouot in October 2008 or in specialized shops. But they suffer unfairly from their lack of notoriety.

The short collaboration between Charles Catteau and Catherine Barjansky therefore deserves these few lines!



Cédric Piechowski
Ceramic and sculpture Specialist.
To know more about the author: https://cedricpiechowski.wordpress.com
.

Crédits photographiques : n°1 et 3 "Coll. Outelet S ", n°2 "courtesy of Massol".
Save

Send this article to a friend