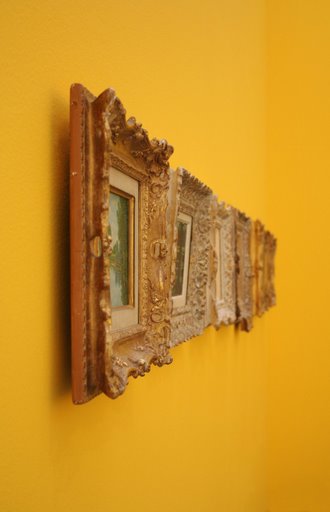 Whether to sell, or insure your old or modern paintings, objects or furniture it is necessary to know the value at a given time to avoid disappointment.

Over the last 5 years, the price of art has changed dramatically both the up and down. Investigate the main trends.

-Old Masters paintings: if the main artists prices old masters have risen strongly included artists such as Jordaens, Van de Velde, Bellotto and Hubert Robert, the value of anonymous paintings often charming but lacking quality according to specialists is hardly maintained and is now on suffering from a lack of interest.

-Modern and Contemporary Paintings: Similarly, the big names such as Warhol, Picasso or Basquiat give the impression in terms of prices achieved at auction that the market is booming but the reality is more mixed. Indeed, some young contemporary artists, promising a few years ago, saw their value fall due to lack of renewal, overproduction or overvaluation.


-Antiques, today, it is possible to buy a pair of Louis XV period armchairs for less than 800 Euros. The classic antique furniture no longer seems to find buyers at auction at Drouot or in countryside. In contrast, the exceptional pieces both in their design and in their provenance attract more and more buyers both institutional (museums) and private looking for unique furniture to create an exceptional decor.
-Modern and Contemporary furniture: since the sale Saint Laurent / Bergé, they are in the spotlight and selling prices of these furniture and seats often products in series continue to rise. Note that according to the date of production of the work this type of furniture is designed for all budgets and one Egg chair can be sold for €2,000 or €15,000.
-Asian Art: after a price increase exponential, the reason seems to come back to this still young market and buyers begin to exercise judgment which explains the drop in prices of classic artifacts, exceptional continues to attract many purchaser. Among the works highly sought after are the libation cups.
To find the value of your artwork you can contact either:
-an auctioneer: he will conduct the estimation and the appraisal of your artistic assets.
-an expert, the latter as a specialist in its field will give you the value of your works of art based on auction results in recent months of pieces similar age and quality. If you want to sell, he will be able to direct you to the auctioneer specialized in that field in order to get the best selling price.
Arrange for the estimation of your works of art in a changing market has become vital in terms of assets management.
Our fine art specialists are at your disposal to carry out a free valuation of your paintings, furniture antiques and modern with a view to auctioning them and make you take advantage of their network of auctioneers. Send us your photos directly to contact@authenticite.co.uk
Cédric Henon, fine art specialist

Feel free to contact our fine art specialists if you want to appraise your works of art. We also assist you in the selling of your works of art : consultancy.

Send this article to a friend