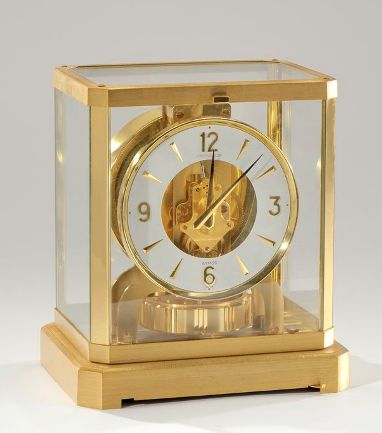 Famous worldwide for its clocks creations and in particular watches include the most known the Reverso, the Jaeger-LeCoultre produces the famous Atmos clock with a perpetual motion for 85 years.
History
It was in 1928 that Jean-Léon Reutter developed the revolutionary movement of this clock. Its operation is based on changes in temperature and atmospheric pressure from where our clock takes its name "ATMOS". A one degree change ensures autonomy of 48 hours. This was a revolution for the time. The secret of this perpetual motion is based on a small capsule of mercury sealed and a particularly economical movement in beats per minute, 250 times less than your wristwatch.
From 1936, the Jaeger-LeCoultre produces the Atmos pendulum entirely.
Design
The classic model is designed as a rectangular glass box whose corners are brass but quickly, Jaeger-LeCoultre works with leading designers, Lalique, Hermes or St. Louis. It can also have a circular base, and even be skeleton or portico.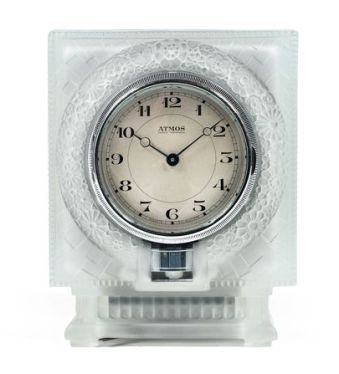 © SVV Artcurial

Price
In working condition, it is possible to find an Atmos clock in auctions between £400 and £500 for the most common models. The presence of the original box is a plus. Between £1000 and £2000 you can buy a more elaborate example with a marble base model. Finally, for the rarest editions the £10, 000 can be fetched easily.
Jaeger-LeCoultre perpetuates the Swiss watchmaking tradition.
Cédric Henon
Illustration principale : © SVV de Baecque et associés

Send this article to a friend