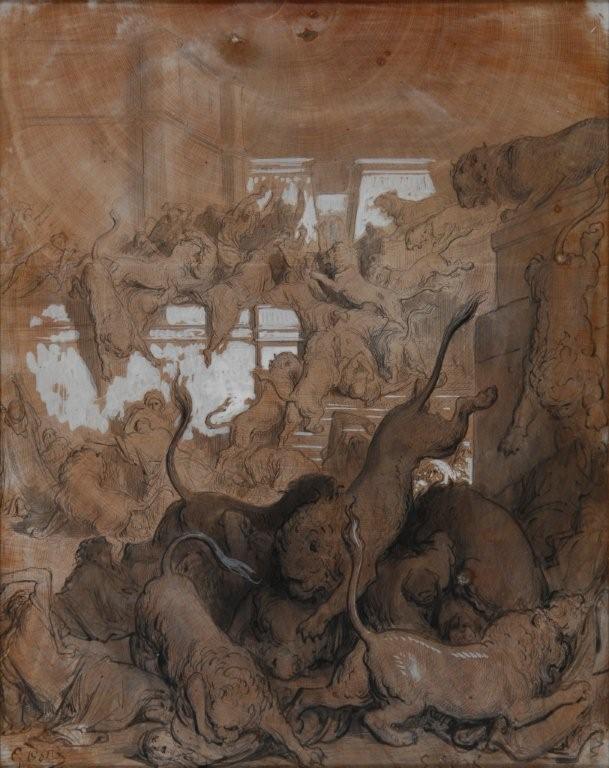 On the 18th, Art-Valorem auctionneer will offer a wide range of lot including drawings, paintings, jewellery, Hermes and Vuitton goods and furniture.

Faisons un petit tour du catalogue avec nos principaux coups de cœur dans les différentes spécialités.

Un tableau attribué à Pia Sauvage

Sous le numéro 19, on trouvera une huile sur toile attribuée à Pia Sauvage (1744-1818) intitulé «jeux de putti à l'imitation du bas relief» mesurant 26 x43 cm et estimée 1 500 à 2 000 euros.

Cette œuvre attribuée à l'artiste est caractéristique de sa manière. En effet, il se fit une spécialité des tableaux en grisaille et à l'imitation des bas reliefs comme ici.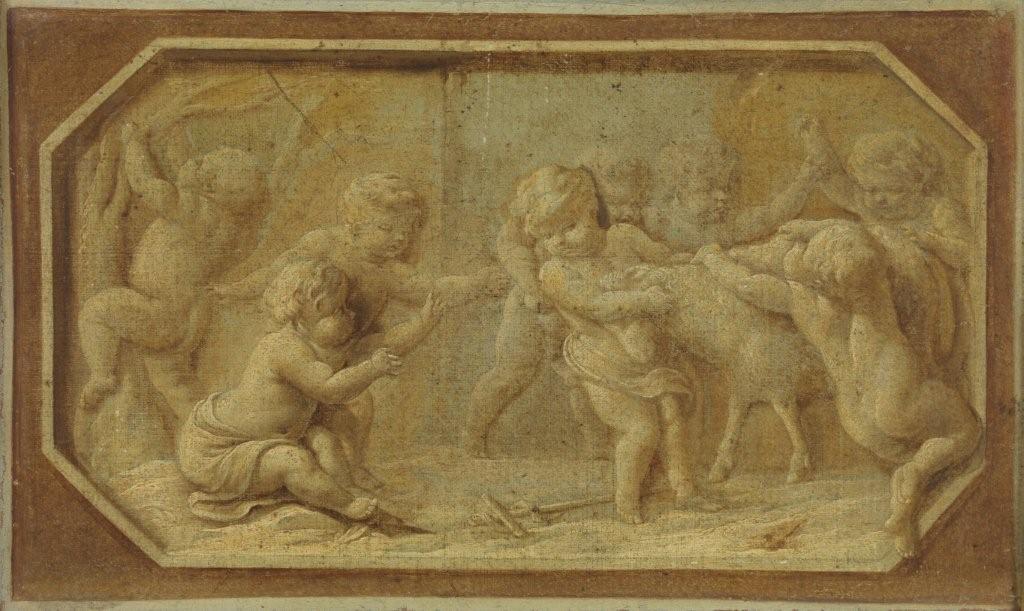 Une série de quatre dessins par Gustave Doré

Le lot 41 est de la main d'un des principaux peintres et illustrateurs du XIXe siècle, Gustave Doré (1832-1883). Il s'agit d'une suite exceptionnelle de quatre lavis d'encre brune, gouaches et mines de plomb sur bois représentant respectivement :
-Les murs de Jéricho renversés
-Saul veut percer David de sa lance
-Les étrangers dévorés par les lions à Samarie
-Jésus guérit un muet possédé du Démon

Ces quatre œuvres signées G Doré sont des variantes des illustrations que Doré réalisa pour la Bible, trois dans l'Ancien Testament et une dans le Nouveau. Ces illustrations furent reprises plusieurs fois en particulier dans la Bible de l'abbé Cruchet en 1891.

Chaque vue mesure 24 x 19 cm et les quatre sont montées dans un seul cadre. Elles sont attendues autour de 15 000 à 18 000 euros mais pourraient créer la surprise, les œuvres de cette qualité étant rares sur le marché. Le musée de Strasbourg ne semble en posséder qu'un exemplaire du même genre.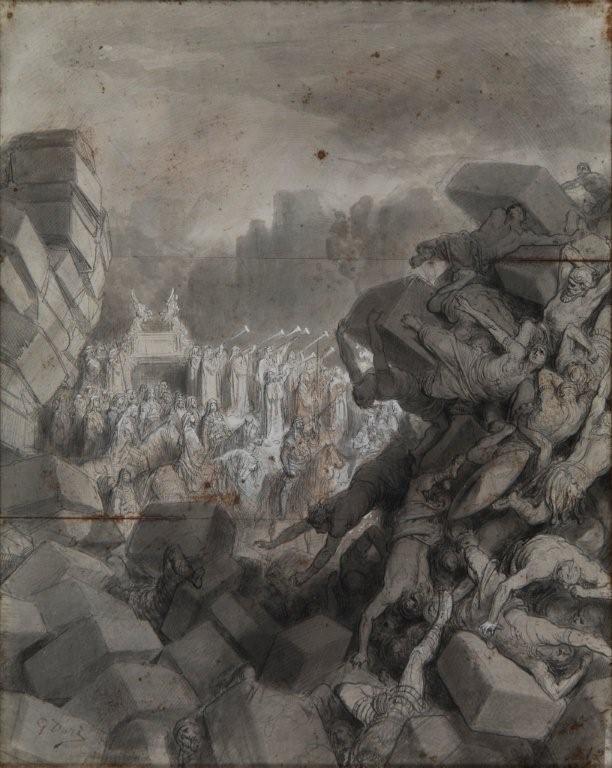 Un pistolet d'Officier Général

Sous le numéro 252, les amateurs et collectionneurs d'armes anciennes trouveront un pistolet à fût long et riche monture en argent travaillé en ronde-bosse à motifs de trophées et de symboles militaires. Le pommeau de crosse figure Jupiter, le pontet est décoré d'une gloire, la contre platine représente un combat de centaures et l'entrée de passage de baguette une tête de Gorgone. Platine à silex transformé à fulminate et gravé d'un lion de Némée et portant de part et d'autre du ressort de feuille l'inscription «BOUTET» et «VERSAILLES» sécurité arrière. Canon octogonale profusément gravé et doré sur une large moitié de la longueur et agrémenté d'un semis d'étoiles. Au tonnerre sont présents quatre barrettes à fond doré marquées «BOUTET», ainsi que le chiffre 100. Baguette à embout d'argent. Poinçon au coq (usures)
Long du canon : 23 cm - Haut : 39 cm. Nicolas BOUTET est né le 18 avril 1761 et mort en 1833. Arquebusier du Roi, puis de l'Empereur, il fut directeur de la Manufacture de Versailles.
D'époque Ier Empire, notre pistolet est estimé entre 3 000 et 3 500 €.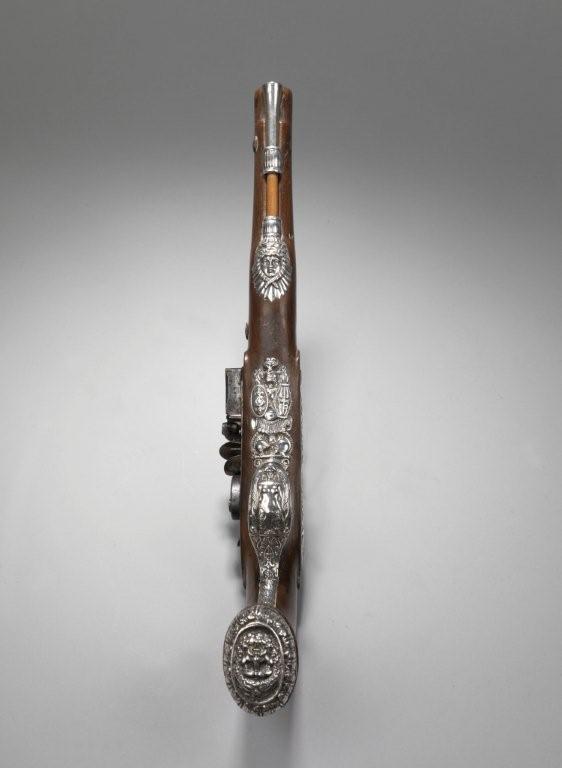 Une commode par Nicolas Petit Le lot 320 est une belle commode de forme rectangulaire à léger ressaut central en placage de bois de rose formant aile de papillon entouré de filets de bois clair dans des encadrements d'amarante. Elle ouvre par trois tiroirs en ceinture et deux grands tiroirs sans traverse apparente. Les montants arrondis et les quatre pieds fuselés sont marquetés de cannelures simulées. Elle est estampillée Nicolas Petit qui fut reçu maitre le 21 janvier 1761. Le motif d'aile de papillon en bois de rose dans un encadrement d'amarante est caractéristique des meubles produits dans son atelier à partir des années 1780. Il avait pour client notamment le duc d'Orléans. Notre commode d'époque Louis XVI mesurant 83 x 126 x 54 cm est estimée 3 000 à 5 000 euros.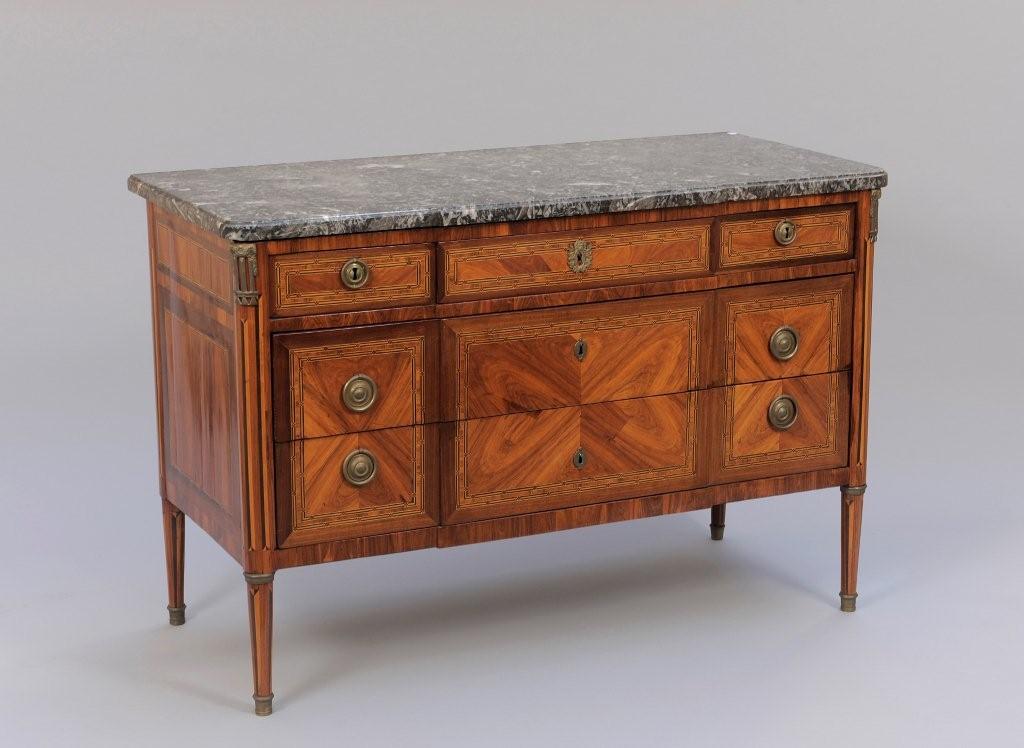 La majeure partie des lots de cette vacation est estimée moins de 1 000 euros, les prix commençant à 20 Euros. N'hésitez pas à consulter et à télécharger gratuitement le catalogue en cliquant ICI


Cédric Henon

Fine Art Specialist

Cedric Henon and Laurent Hache expertise your bronze, furniture, ceramics, seat or sculpture, for sale, auction, insurance or inventory. You can contact us by phone +44 796 722 3146 or +33 1 40 26 05 46.




Send this article to a friend